white house wrap
Product origin :Dawang Village, Dacheng County, Langfang, Hebei, China (Mainland)
Delivery time :15 days
Supply capacity :100000m²
House wrap PP non-woven fabric+Polymer microporous membrane+PP non-woven fabric light
weight,easy to handle, UV and heat resistant and fast To install.

Test items/unit
Index

Specification

1.5mX50

Thicknes

0.49mm

Vapor transmission rat

≥500g/m2.24h

Watertightness

500-2000mm water-column,2h,Impermeable

Maximum tension(longitudinal)

≥223N/50mm

Maximum tension(transversal)

≥124N/50mm

Elongation at break(longitudinal)

≥120%

Elongation at break(transversal)

≥113%

Tear resistance(longitudinal)

≥150N

Tear resistance(transversal)

≥110N

Air oven aging test

80℃ ×168h

(longitudinal/transversal)

98%/87%

Elongation retention at fracture

(longitudinal/transversal)

72%/72%

Reflectivity

≥70%

Radiance

≤20%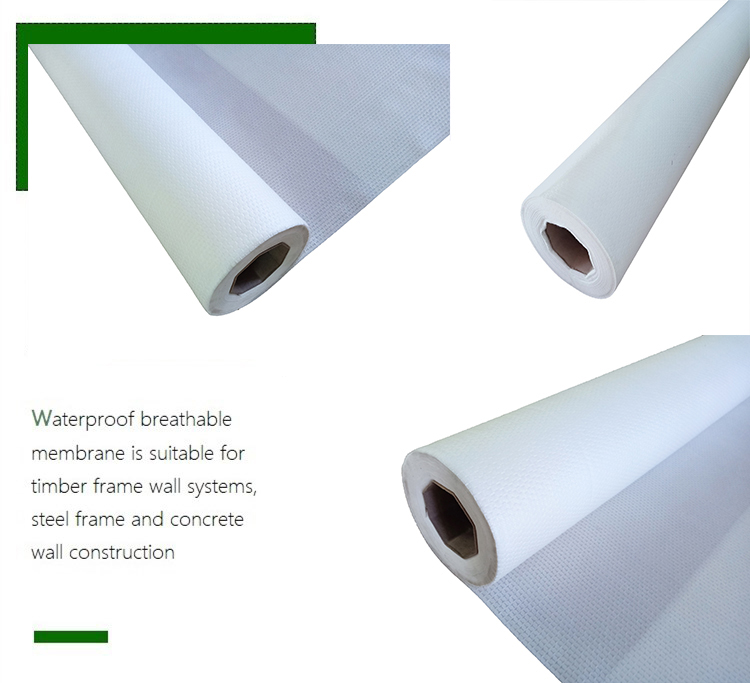 House wrap with high reflection, low radiation, effectively enhance the building heat insulation effect.
Has good air permeability, high strength, excellent durability, waterproof, windproof spread is in
building palisade structure heat preservation, heat insulation) layer outside a layer of membrane
function, is suitable for the curtain wall (wood), pressed steel plates, steel structure, masonry
composite wall and the slope roof, based on the envelope heat preservation, heat insulation) layer
coated, reducing water and air permeability of building, at the same time retaining structure and
indoor moisture vapor discharge, effectively avoid mold and track down water generated in the
house wall, ensure insulation (thermal insulation) material performance of the play, so as to achieve
energy saving, to improve the durability of buildings.
house wrap is a group of copolymer, no physical microporous, is composed of hard chain segment
and soft chain segment, can play a waterproof and breathable role.
Microporous membrane is a very thin layer of polymer film, can also effectively waterproof and
breathable.
As for the microporous hydrophilic membrane is composed of hydrophilic membrane and
microporous membrane.
Improvement of waterproof breathable film on buildings:
1.house wrap pavement is installed outside the insulation layer to cover the whole building, so
as to reduce air leakage and convection heat loss and effectively strengthen the air tightness of
the building.
2.house wrap excellent waterproof performance, strict coating, protect the building from moisture
and rain erosion.Effectively ensure the thermal insulation effect and durability of the building, make
the building more energy-saving, environmental protection.
3.house wrap pavement installed outside the insulation layer, can ensure the effective discharge of
moisture in the enclosure structure, reduce the risk of roof condensation, solve the problem of moisture
condensation, protect the insulation layer.
4.house wrap laid on the water strip, the needle eye in the high point, rain along the water strip down
and free discharge, waterproof more guarantee.
5.house wrap protection insulation layer, insulation layer above the need to do fine stone concrete
or coated waterproof materials, can reduce the project cost.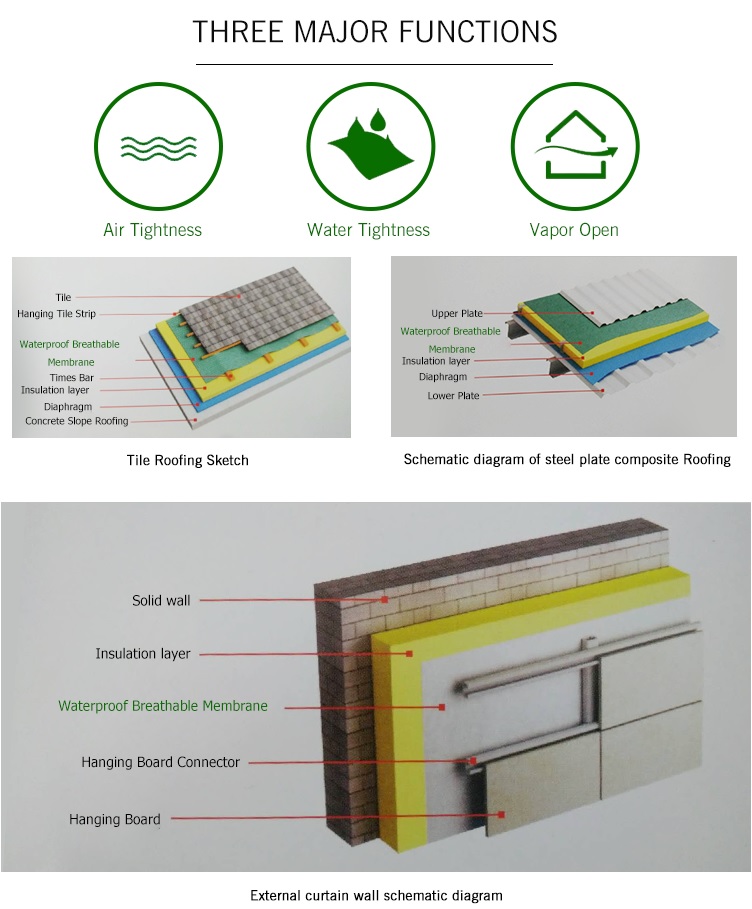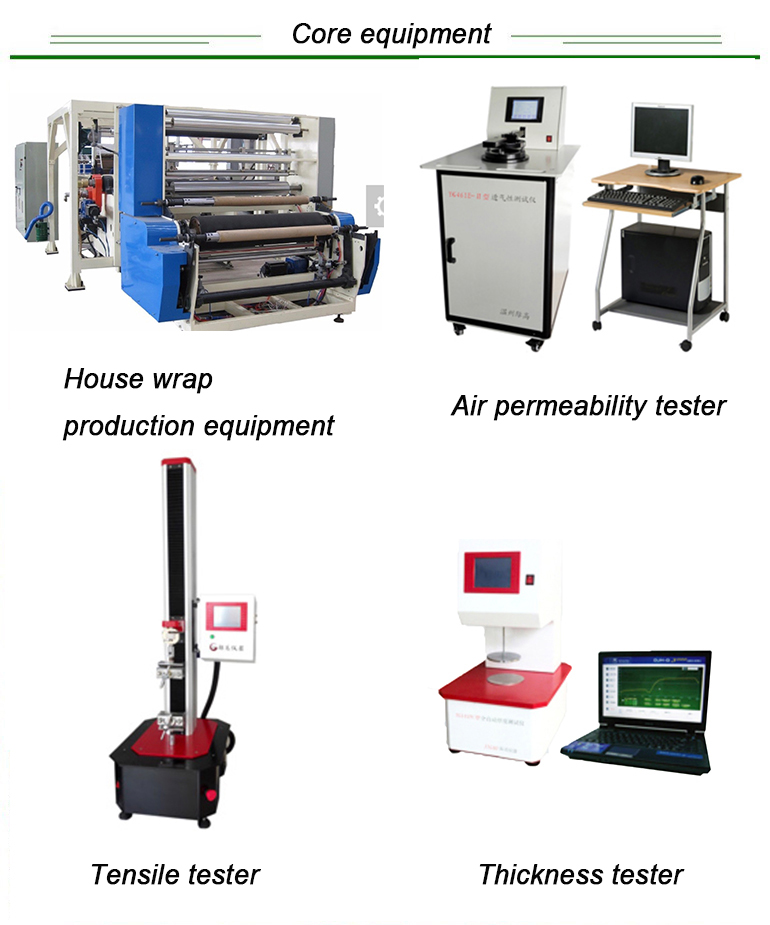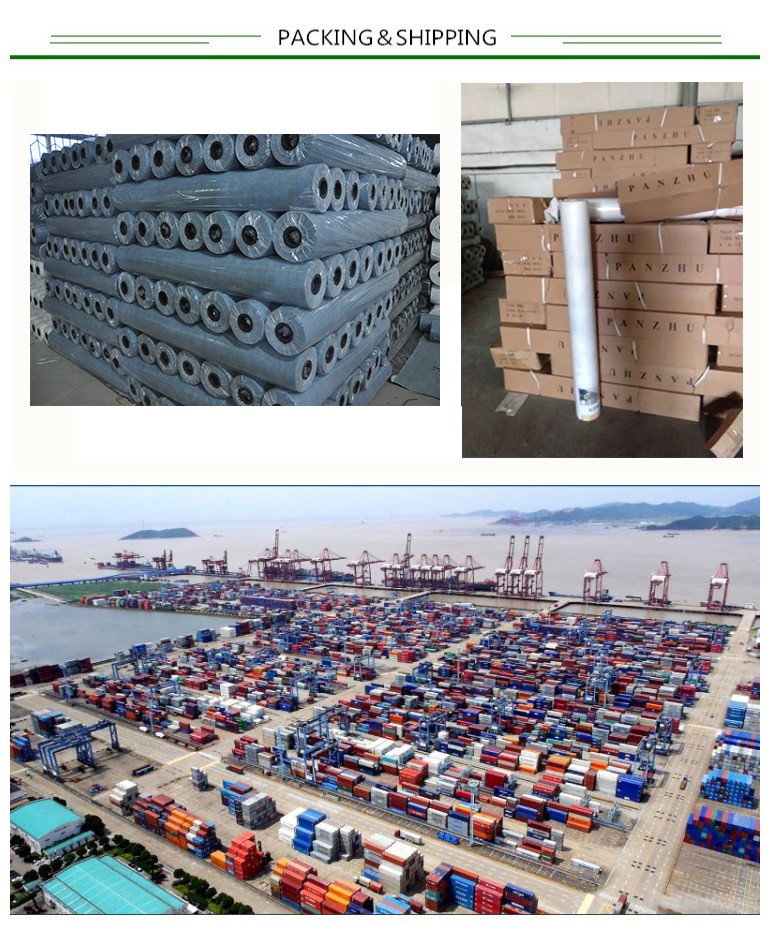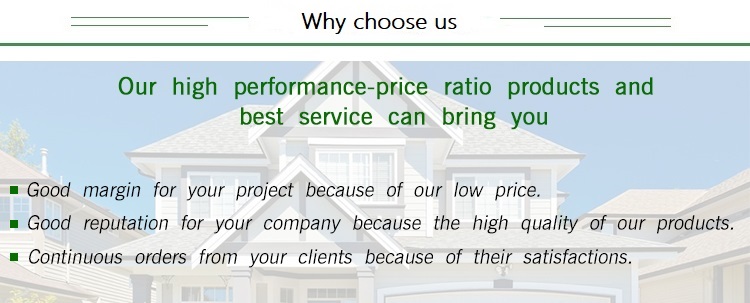 ★7*24hours service
★Reply email in 10hours
★10 production lines for short delivery time
★Welcome you to visit our factories and negotiate business with us face to face!
Please feel free to give your inquiry in the form below. We will reply you in 24 hours.