Rock Wool board
Brand :PANZHU FIBER®️
Product origin :Dawang Village, Dacheng County, Langfang, Hebei, China (Mainland)
Delivery time :15days
Supply capacity :100000m²
Rock Wool Panel is specially designed for panels, roofing and glass curtain wall requiring noise reduction, heat preserving, thermal insulation and fireproof. It can satisfy diversified specs and application to new buildings by various thicknesses. Architectural Rock Wool Panel has nice size stability, it cannot flex, and its usage age limit is equal to buildings.

| | | |
| --- | --- | --- |
| Property | Unit | Value |
| Mass per unit area | g/m2 | 130 |
| Thickness | mm | 0.30 |
| Water vapour transmission | g/m2.24h | 1000 |
| Water vapour transmission (us) | perm | 63 |
| Water vapour transmission | ng/Pa/s/m² | 3591 |
| Watertightness | | W1 |
| Maximum tensile force (MD/CD) | N/50mm | 230/150 |
| Elongation (MD/CD) | % | 110/100 |
| Resistance to tearing MD/CD (nail shank) | N | 150/110 |
| Flexibility at low temperature | ℃ | - 40 |
| Reaction to fire | | F |
| Artificial ageing by UV and heat | | (80℃ ×168h) |
| Anti UV | months | 4 |
| Minimum recommended pitch | ° | 20 |
| Width | m | 1.5 |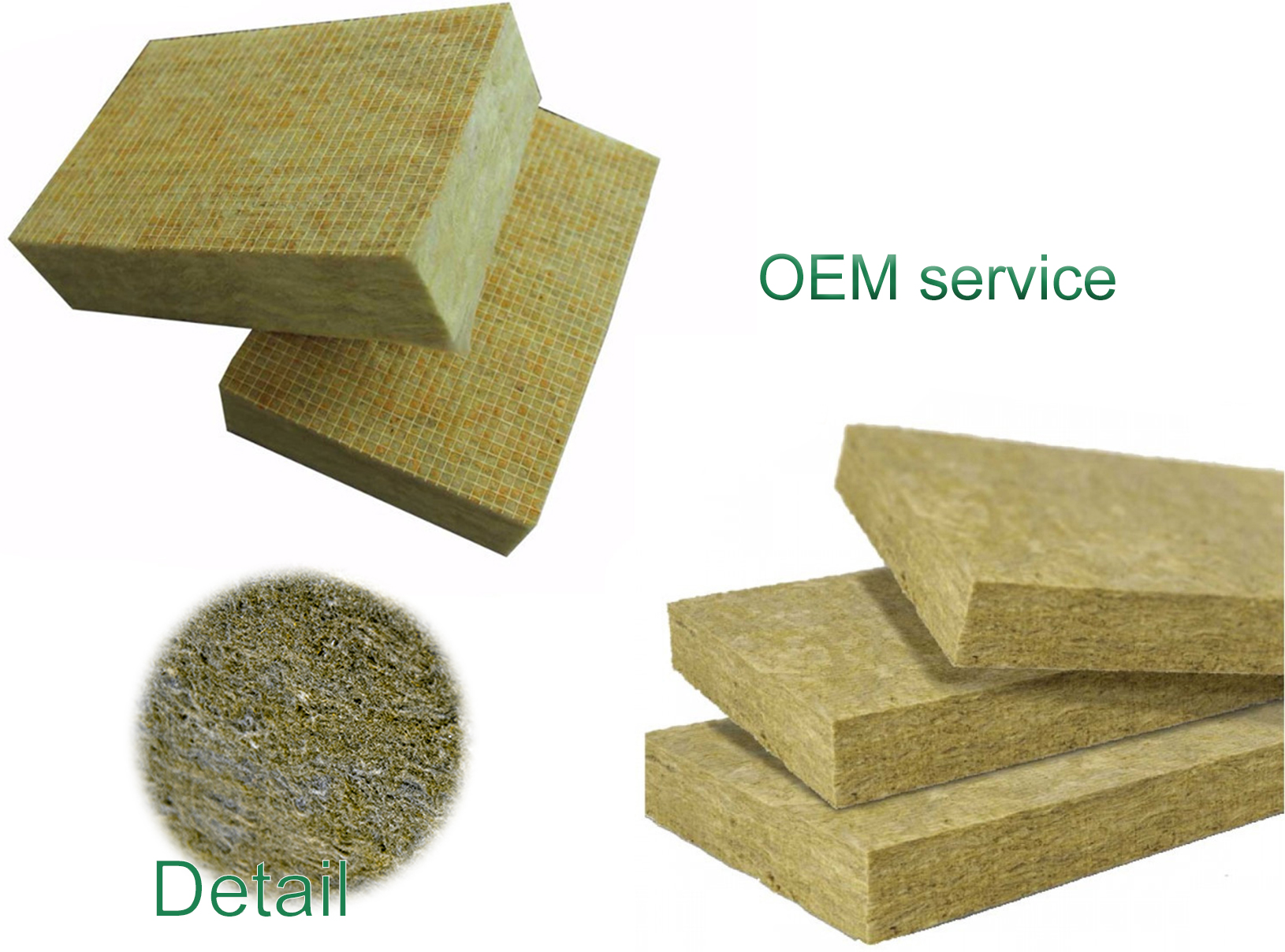 Rock wool is originated in Hawaii.It is a kind of minal wool.After a volcanic eruption on the Hawaiian islands, the island's inhabitants found some soft wisps of melted rock on the ground.This is the first human cognition of rock cotton fiber. The production process of rockwool wall insulation simulates the natural process of the Hawaiian volcano eruption. The rockwool wall insulation use high-quality basalt and dolomite etc as main raw materials. After above 1450 ℃ high temperature melting, adopting international advanced four axis centrifuge,the lava was centrifuged into fibers at high speed.At the same time, a certain amount of binder, anti-dust oil and waterproofing agent are put into the material.Then, the fiber is gathered through the cotton collecting machine and collected by a pendulum process (which improves the uniformity of the cotton layer and the binder contained in it. At the same time, the compressive strength and interlayer bonding strength are improved because the fiber is partially vertically distributed due to the slant of the cotton layer) combined with three dimensional cotton-spreading method,the wool insulation is made.Then it is solidified and cut to form products with different specifications and uses such as rockwool roof insulation.



Application of rock wool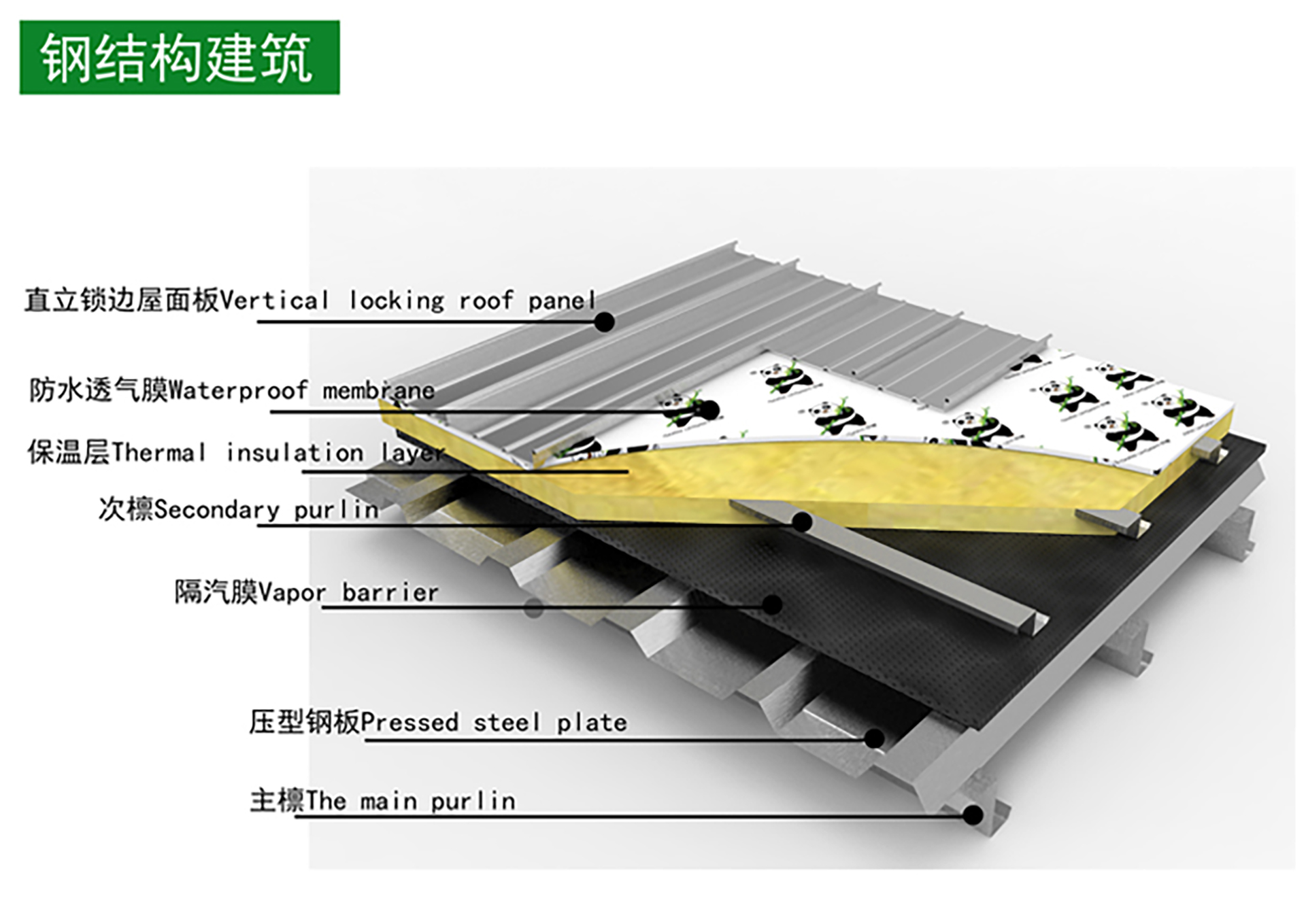 In modern society, rock wool thermal insulation has been widely used as a kind of new material in construction, metallurgy, chemical industry, electric power, petroleum, agriculture, machinery, light industry, textile, military industry, transportation, storage and other industries.It is also used in all kinds of buildings such as industrial kilns, boilers, heat exchangers, distillation towers, storage tanks, flue of cold storage tanks, pipes, valves, fans, air conditioners, vehicles and ships. Even the development of modern national defense, aerospace, atomic energy technology are inseparable from this new multi-functional material which is thermal insulating and sound absorpting.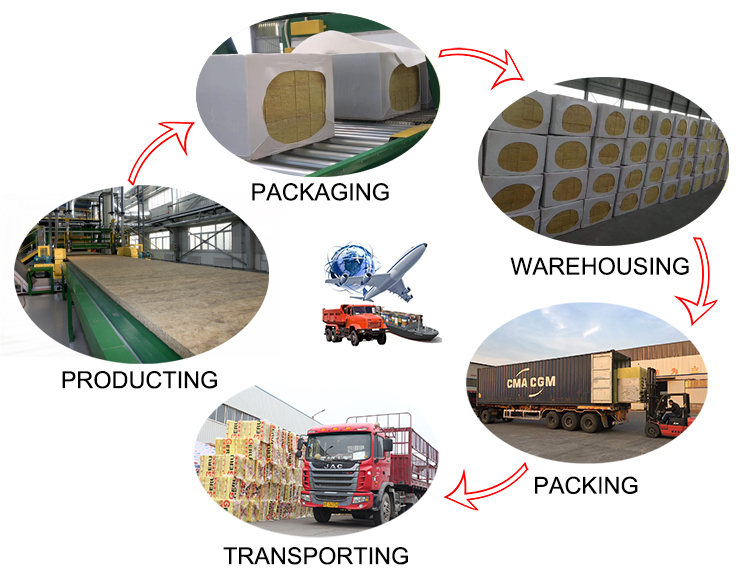 OEM&ODM
7*24 hours' service
Reply e-mail in 10 hours
10 production lines for a short delivery time
Welcome to visit and negotiate business with us !
Please feel free to give your inquiry in the form below. We will reply you in 24 hours.