5cm butyl tape
Brand :PANZHU WRAP®️
Product origin :Dawang Village, Dacheng County, Langfang, Hebei, China (Mainland)
Delivery time :15 days
Supply capacity :100000roll
This product is with good flexibility, less drape after construction, attractive and fashionable effect

Product name:Butyl rubber tape
Suggestions for use

Product specification:5cm*5m、10cm*5m、15cm*5m

Sunlight room and Glass joints:5cm/10cm








The glass joins the vertical wall:10cm/15cm




Surface crack:10cm/15cm




Vertical cracks:5cm/10cm




By the window:5cm/10cm

Product features:High elastic aging resistant film coated with high quality butyl self-adhesive, with excellent aging resistance, high elongation, high peel strength, fast viscosity and other advantages.
Range of application:Car roof, roof, and other waterproof seals of irregularities, low-pressure water pipes, water storage tanks and other winding seals.
Matters need attention:The construction needs to keep the ground dry, without too much dust and loose structure, paste well need to be compacted to remove bubbles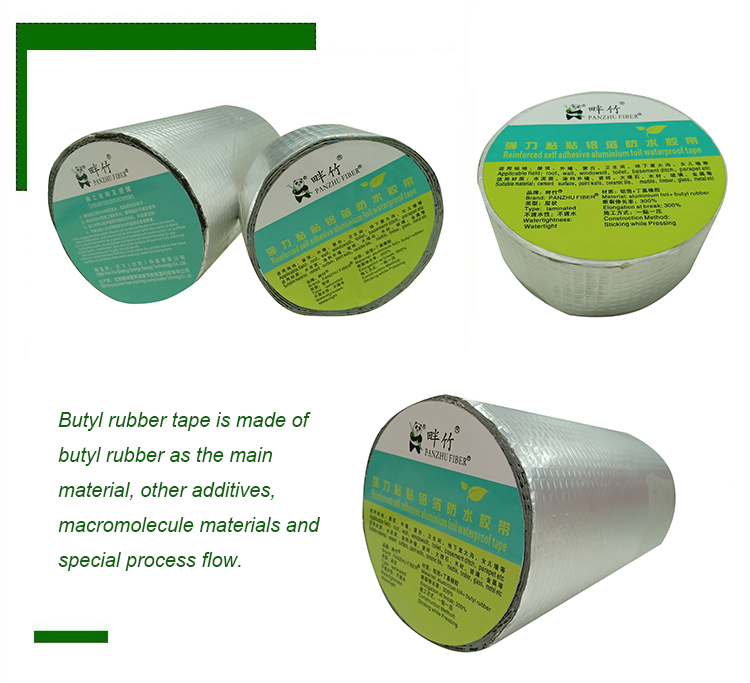 Butyl rubber tape is made of butyl rubber as the main material, with other additives, choosing
macromolecule materials which are produced through special process flow and are environment-
friendly solvent-free, non-curing self-adhesive waterproof sealant. It has bonding force on the
surface of various materials and is weatherability, aging resistance and waterproofing properties.
It is also sealant, vibration damping and protective to the surface of the bonding surfaces. It completely
does not contain solvent,so it does not shrink and emit toxic gases; it does not solidify, so it expands
and condenses with the shape of the surface of the adhesives.It is a new type of waterproof material.
Product characteristics
(1) Excellent mechanical properties: high bond strength, high tensile strength, good elasticity and
elongation, and good adaptability to interface deformation and cracking.
(2) Stable chemical properties: excellent chemical resistance, weatherability and corrosion resistance.
(3) Reliable application performance: its adhesion, waterproofing, sealing, low temperature resistance
and good follow-up, size stability.
(4) Simple construction and operation technology
Scope of application
(1) Roof waterproofing, underground waterproofing, waterproof treatment of structural construction
joints and lap sealing of polymer waterproofing membrane for new construction projects.
(2) Sealing and waterproofing treatment of construction joints of metro tunnel structure in municipal
engineering.
(3) Air tightness, waterproof and shock absorption at the joints of color profiled plates. Air tightness,
waterproofing and shock absorption at joints in sunshine panel engineering.
(4) Adhesive sealing treatment in automobile assembly
(5) Waterproof and sealing treatment of joints in steel structure construction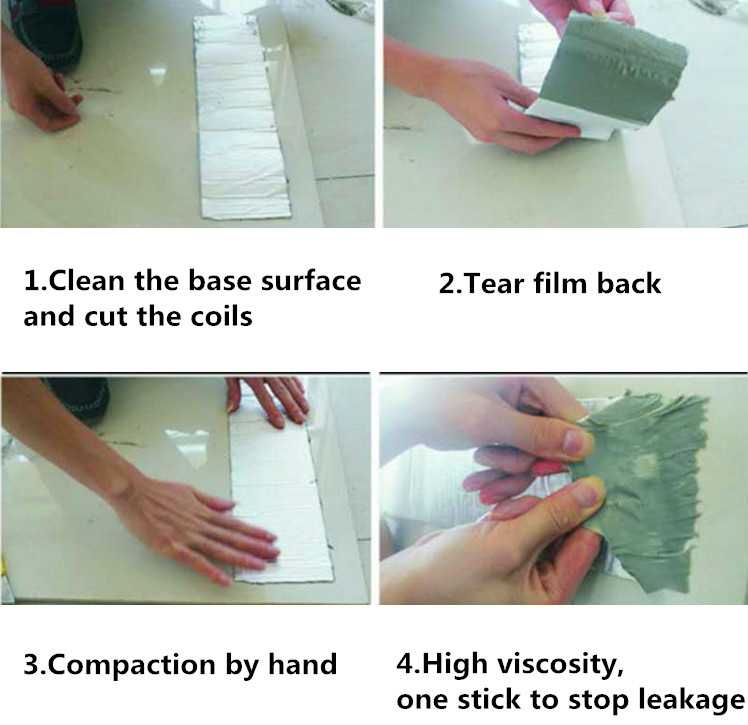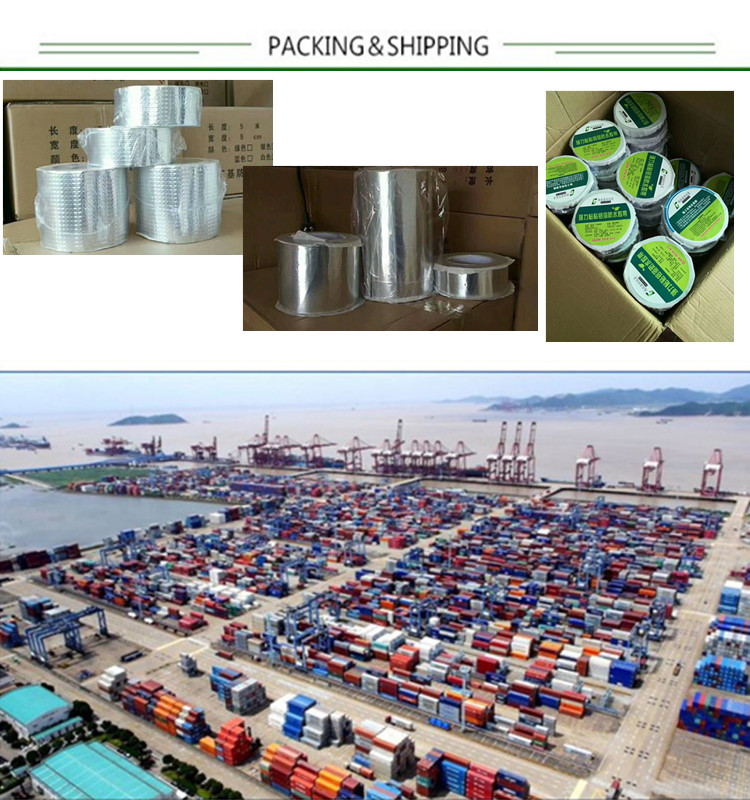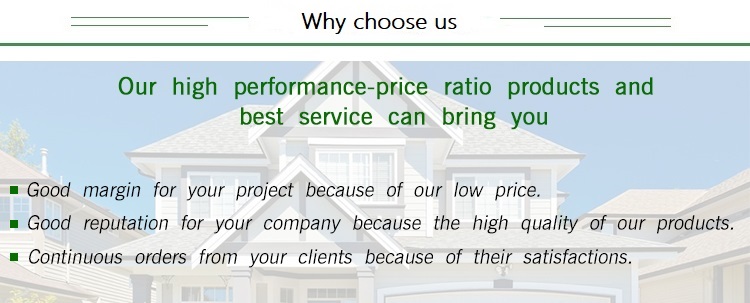 ★7*24hours service
★Reply email in 10hours
★10 production lines for short delivery time
★Welcome you to visit our factories and negotiate business with us face to face!
Please feel free to give your inquiry in the form below. We will reply you in 24 hours.