>
>
>
What Are the Benefits of Flashing Butyl Tape?
What Are the Benefits of Flashing Butyl Tape?
Flashing butyl adhesive tape is a synthetic rubber extruded sealant tape.Flashing butyl adhesive tape has a wide range of usage.Double side and single side ones are available. Flashing butyl adhesive tape is mainly used in the construction and industrial machinery equipment sealing. Such as: roofs, ducts, pipes, cables, cars, doors, windows, air conditioning, mechanical equipment assembly, daily use and so on.
Butyl rubber waterproof tape has excellent caulking performance during the sealing of uneven gaps. Butyl rubber waterproof tape can be supplied in different forms in pre-cut length.
The main material of Butyl rubber waterproof tape is butyl rubber attached with other additives. Through a special process, the butyl rubber is made into a kind of environmental protection non-curing self-adhesive waterproofing tape.
Excellent adhesion, strong adhesion to various surfaces.
Excellent weather resistance, aging resistance and excellent water resistance.
Butyl rubber waterproof tape has the function of sealing, shock absorption and protection to the glued surface.
Butyl rubber waterproof tape does not contain solvent completely, so Butyl rubber waterproof tape is an easy installed construction sealing material without shrinking during using.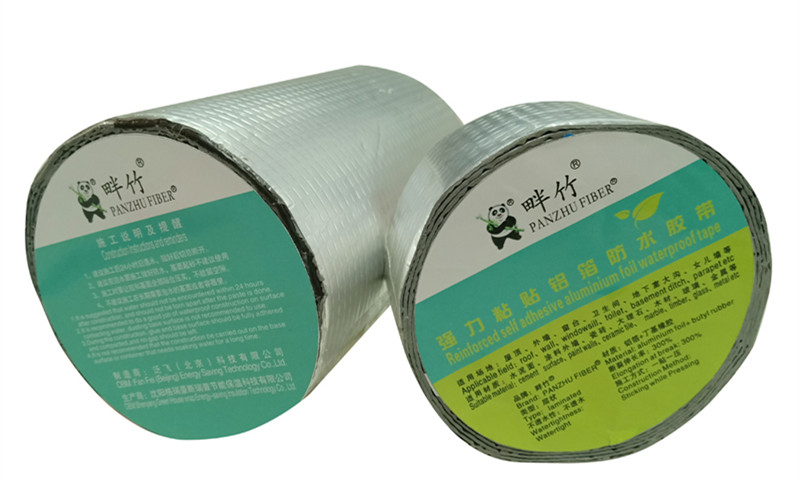 1. Flashing butyl tape has outstanding aging resistance, low temperature resistance -40℃, high temperature resistance 100℃. Flashing butyl tape can be exposed to sunlight and air for a long time and not easy to aging.
2. The auxiliary waterproof layer is a non-solid damping material,just like "skin" adsorbed on the surface of the base surface, with pressure-sensitive, stickiness properties, creep resistance and self healing property.Flashing butyl tape can not only offset the damage of the main waterproof layer caused by various stresses from the base layer, but also has the self-repairing ability and damping effect.Especially suitable for light steel structure color steel roofing waterproof job.
3. With Good air tightness and water tightness, corrosion resistance and insulation performance, Flashing butyl tape can resist any corrosion from the atmosphere or underground substances from affecting the waterproof performance.
4. Environmental protection products, does not contain any solvent and asphalt, pollution-free, non-flammable.
5. Cold self-adhesive construction, operation technology is simple, safe, self-service maintenance, low labor cost, -10℃ can still be constructed.
Butyl Flashing Tape can mainly be used in steel structure, IBR sheets, greenhouses, basement, roof, subway tunnels and other gap sealing construction. Butyl Flashing Tape is an long service life material, with butyl rubber as main raw material.Through the process of modern technology, Butyl Flashing Tape has a good self-adhesive, weather resistance, water resistance and other advantages.Butyl Flashing Tape is widely used in metro tunnel project, municipal pipeline construction and shipbuilding industry.So where is Butyl Flashing Tape going?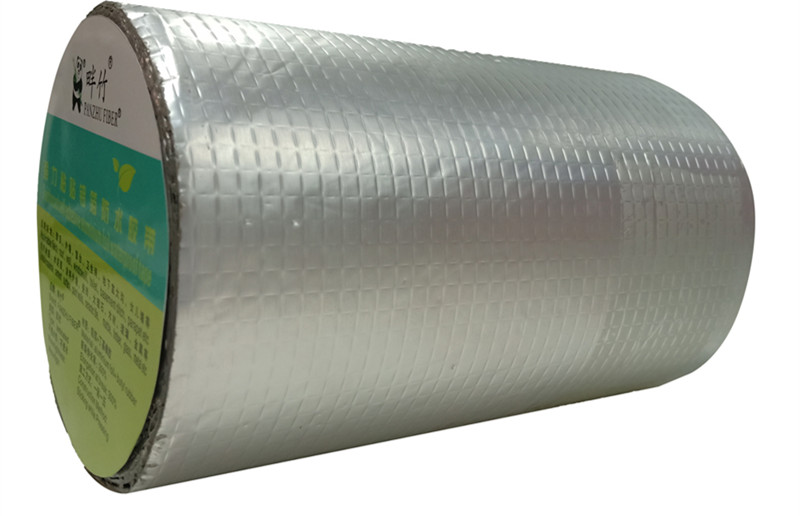 With the development of China's modern industry, the market demand of Weather flashing tape is increasing rapidly.The development and technical improvement of Weather flashing tape in China have achieved remarkable achievement.At the same time, a number of achievements in the exploration of raw materials and production process have been made.The application field of Weather flashing tape is in a large amount. The exploration of new properties is to arouse the enthusiasm of the younger generation.To the material itself, excellent adhesive and lifelong non-curing characteristics is perfect for IBR sheets which is more deformation followable, can withstand a certain displacement of steel plate and waterproof.Easy for using, tear and use for roofing, waterproofing, underground, waterproofing treatment of structural construction joints and subway tunnel structure joints in municipal engineering.
Referred to industries of foreign countries and the performance indexes summarized domestic,Weather flashing butyl tape can solve a number of industry problems.Weather flashing tape can be customized according to the actual needs for the size, which saves the material, and then control the cost. In cable protection materials, such as: heat-shrinkable tube, heat-shrinkable sheath and so on, Weather flashing butyl tape which can play comprehensive functions have advantages!Therefore, Weather flashing butyl tape has a broad market prospect, I believe it will open up a broader field in the future!
Please feel free to give your inquiry in the form below.
We will reply you in 24 hours.