>
>
>
Surface Protection Film During Decoration
Surface Protection Film During Decoration
Some people think there is no need to use Tile Protection during decoration. But what is the actual situation?
Mr. Wang of a city has spent nearly 1333 Dollar to buy a complete set of ceramic tile. We all know the Tile should be installed first before many other decoration work. And Mr Wang can not often see the job because of his busy work. So when all the work are finished, he just found a dirty tile with many rubbish and waste above.
Now many home owners will talk about this problem before signing a contract. And luckily now the Tile Protection has become a indispensable part during decoration process.
So what kind of protection films do we have now?
1. Non-woven fabric +opp+ bubble film
Non-woven fabric itself is a relatively large tensile strength material, opp is waterproof,
bubble film has strong impact resistance.But bubble film itself is not slippery resistant, so the material is often used as a wall protection.
2. Non-woven fabric +opp+ Floor Felt Mattress
Floor Felt Mattress is a kind of material that can prevent slippery and impact at the same time. Just stick the sheet on the floor or tile, it can protect the floor perfectly.
3. Woven film +opp
Woven film is easy to crack or scratched if used alone, but if woven film and opp is combined together, the Logo printed on the material is very bright and clear. If the film is combined with bubble film or Floor Felt Mattress at the same time, it can give the customer a quite good impression before starting work.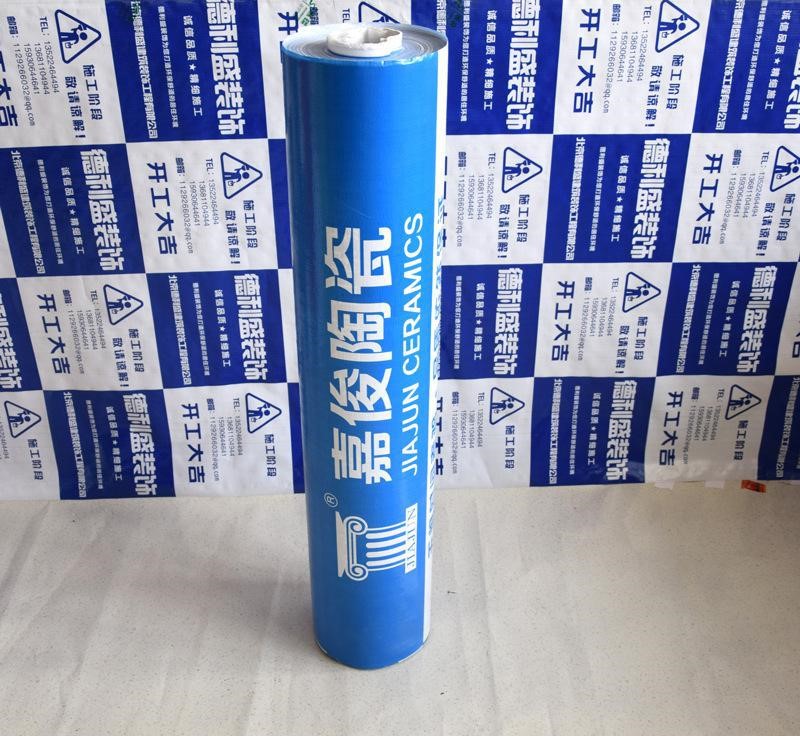 Where is the surface protection film used?
Normally, the walls are finished before all the other decoration work.There is a lot of follow-up work to be done. In order to prevent the wall from being scratched and to advertise better for the company, wall protection is usually installed on the wall.
2. Floor Protection
No matter the ground is decorated with floor or ceramic tile, it is very important to be protected properly after finished,because the floors and tiles have to be finished before the rest of the furniture.When finished, there are still many materials to be transported indoors.If they're not protected with good surface protective film, the floor or ceramic tile that just installed was made broken or scratched, the later maintenance work will be quite troublesome. So the ground need surface protective film seriously.
Window is a place very easy to be overlooked. But the glass is very fragile and it is very easy to be broken. For some high rise buildings, the glass is very difficult to be changed, too. If there is some cracks on the glass, it should be changed then or the indoor life quality will be affected.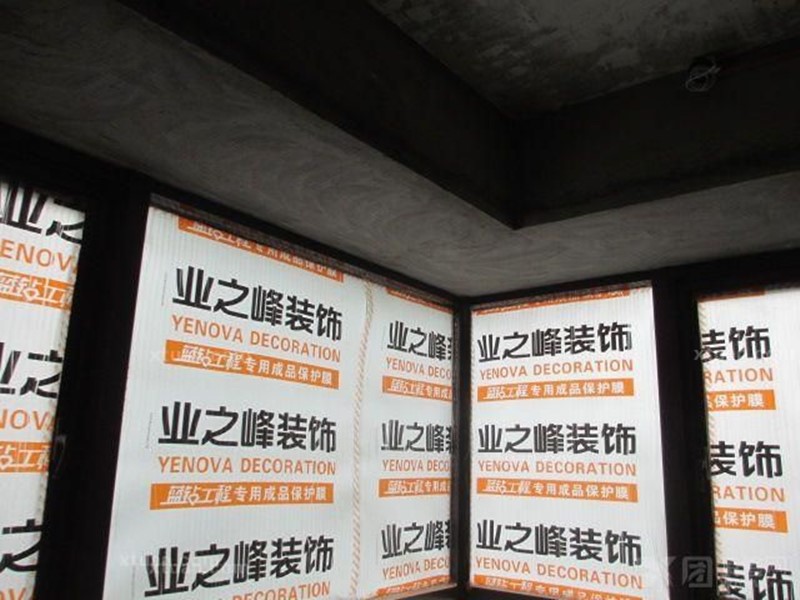 Although the door is made of iron, it is better to be protected.Because all the materials have to be transported through the entrance door.And if the door protection is printed with the company Logo, it will be a perfect ad for the company.
5. Corridor and Elevator
Usually the corridor is decorated with ceramic tile. If we install a surface protective film on the way we transport decoration material, the property management company will be quite happy, and that will make a positive impression for the company.
Decoration floor wall window door protection film will bring you a lot of convenience in your life. Although you may spend a little money for that, it saves a lot of time, manpower, material resources for you.As the saying goes, spending money on the tip of a knife saves you money and time.
Please feel free to give your inquiry in the form below.
We will reply you in 24 hours.