>
>
>
PANZHU FLASHING WATERPROOF TAPE
PANZHU FLASHING WATERPROOF TAPE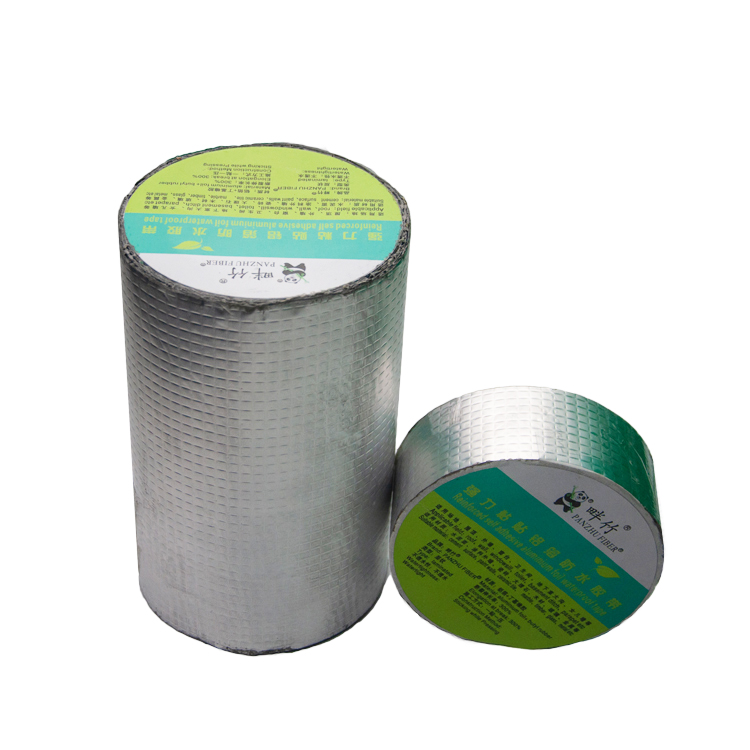 PANZHU FLASHING WATERPROOF TAPE is a kind of pressure sensitive tape compressed by scrim aluminum foil and butyl adhesive.High quality reinforced aluminum foil ensures excellent toughness, abrasion resistance and water resistance of the tape.High purity butyl is made of butyl rubber as the main material, with other additives through advanced processing technology, which is a lifetime non-curing self-adhesive waterproof sealing tape.The product is completely solvent free, so it does not shrink, do not emit toxic gases and is an extremely advanced environmental protection waterproof sealing material.
A. Performance of PANZHU FLASHING WATERPROOF TAPE:
1. Temperature resistance: at -40℃-- 120℃ can maintain good performance
2. Tensile strength: the laminated aluminum foil used by PANZHU FLASHING WATERPROOF TAPE is able to withstand high tensile strength.
3. Water resistance: PANZHU FLASHING WATERPROOF TAPE USES high-purity butyl rubber, which can be integrated into the base plane of the building as a whole after 30 days of installation.
B. Installation method of PANZHU FLASHING WATERPROOF TAPE
1. Installation temperature: it shall be operated within the temperature range of -15°C -- 45°C, and the base surface temperature shall be above 5°C
2. Installation environment: the base surface must be cleaned or wiped clean, and keep dry without floating soil or grease.
3. Installation requirements: the bond shall not be torn or peeled within 24 hours after construction
4. Installation tools: roller tools can be used to apply pressure on the rubber belt after installation, so as to bond the rubber belt and the base surface better.
C. Application of PANZHU FLASHING WATERPROOF TAPE
1. Repairing roof cracks
2. Window edge
3. Broken pipe
4. plastic bucket crack
5. sunshine room glass seam
6. Cracks in roof tiles
7. joints of IBR steets
8. Repair the leaking parts of the carriage
9. PC board, endurance board installation
10.Seal around waterproof and breathable membrane fasteners
Please feel free to give your inquiry in the form below.
We will reply you in 24 hours.