>
>
>
Mgo Fireproof Board
Mgo Fireproof Board
Application of Mgo Board
Mgo Board is the most commonly used fireproof material on the market at present, its outer layer is decorative material, the inner layer is Mgo fireproof material. Mgo Board can resist 1500 degree centigrade high temperature. Mgo Board can be used as fireproof suspended ceiling in building exit passage, stairwell, corridor etc. Mgo fireproof Board can ensure the safe evacuation of people in case of fire and prevent the spread of fire.
Performance of Mgo Board:
Excellent fire prevention performance:
Mgo Board has good fireproof performance and is non-combustible.The combustion duration is 0 second. Mgo Board is 800 ℃ without burning and 1200 ℃ without flame.Mgo Board has achieved the highest level of fireproof standard A1. When used with high-quality channel partition system, its fireproof time can reach more than 3 hours.In case of fire, Mgo Board can absorb a lot of heat to delay the increase of ambient temperature.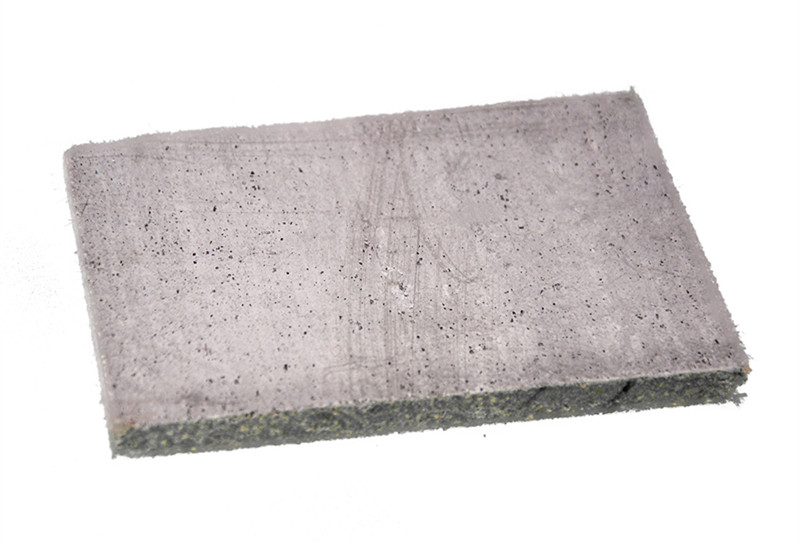 Waterproof and moisture proof:
In dry and wet weather, Magnesium Oxide Board performance is always stable and consistent.Magnesium Oxide Board performance will not affected by condensation water and moist air. Even when put into water and soaked for several days, Magnesium Oxide Board will not be out of shape or become soft after drying in the air. By test, the Magnesium Oxide Board body is without water permeability.
Light and Earthquake-resistant:
The apparent density of the Magnesium Oxide Board is 0.8-1.2g/cm3, which reduces the load of the building and inner wall by more than 60%, meanwhile increases the usable area by 5-8%.Light weight is conducive to seismic resistance and effectively reduce the cost of the foundation and the main structure.
Superior strength:
The special 5.1.8 crystalline phase of Magnesium is the same with glass fiber cloth and high toughness plant fiber. Although Magnesia Board is light weight, but its structure is very tight. Magnesia Board has performances of good stability, non deformation,toughness of wood. Magnesia Board is resistant to impact, compressive, tensile and fracture force. Magnesia Board is strong but tough. The bending strength of Magnesia Board is 322 KGF/cm2 (MD) and 216 KGF/cm2 (CD). The impact strength can be up to 25 MPa.
Eco Friendly and Healthy:
Magnesia Board does not contain asbestos, formaldehyde, benzene and other harmful radioactive elements. When meeting fire, Magnesia Board is smokeless, non toxic or odor.The material producing Magnesia Board is natural mineral powder and plant fiber. The production process is perfect green with less energy consumption, no sewage and environmental protecting. The board surface is smooth and clean without powder when using. Its unique natural fine pore structure can adjust the indoor temperature and make the bedroom and office more comfortable.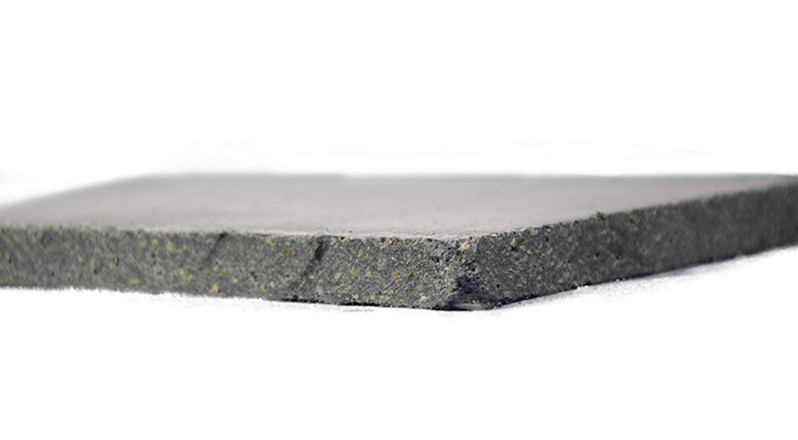 Heat Insulation and Energy Saving:
Mgo Fireproof Board has uniform fine pore with compactness and inorganic material characteristics. The thermal conductivity is 0.216w/cm· k, much more heat insulating than gray sand brick block (1.1w/cm·k). Mgo Fireproof Board can save energy consumption and make the bedroom maintain a comfortable environment and fresh air.
Cost Effective:
High quality Fireproof Board has stable and reliable quality. Mgo Fireproof Board is cost effective, light weight, high strength with easy installation. Mgo Fireproof Board can be stick, cut, nailed, drilled, painted, dug.Mgo Fireproof Board is easy to carry with superior toughness and not easy to fracture. During installation, the self tapping screw, nail gun and straight screw can all be used for installation. Mgo Fireproof Board is light and can be installed by wet or dry method. Mgo Fireproof Board is more expensive than plasterboard.
Sound insulation:
Mgo Panel has superior sound insulation performance,which can ensure the quiet and elegant living environment for residents.Although Mgo Panel is light and thin, it does not affect the sound insulation performance of it. 6mm thick Mgo Panel has the sound insulation volume of 29dB. Double-sided single-layer 9mm Mgo Panel +75 channel +50 rock wool partition system has air sound insulation volume of than 42dB. Its unique uniform pore structure is incomparable.
Versatility:
The unique smooth and rough surface of Mgo Panel provides customers with functional diversity.Smooth surface can be pasted with aluminum plastic board, decorative fire board, wood, PVC, paint or latex paint;Rough surface can be stuck with ceramic tile, marble, granite, batch ash or brushed with emulsioni paint.The Mgo Panel has an excellent affinity to the above materials, which can be processed in the field or used twice, and can be bent with a diameter of 30cm without loss of physical properties.
Insect and Mildew Control:
Inorganic mineral powder materials constitute Mgo Panel with performances of anti-mildew, anti-bacteria, anti-insect and anti-termite function, which can be in line with the European and American building material standards.
Please feel free to give your inquiry in the form below.
We will reply you in 24 hours.