>
>
>
Market Analysis of Insulation Materials
Market Analysis of Insulation Materials
Market Analysis of Insulation Materials
1. Energy conservation is an eternal theme of economic development
Our country needs resources, especially energy.China's energy demand is expected to triple by 2050. Since 2005, the country has spent more on energy than any other industry, spending about $400 billion over a decade to secure energy supplies for 1.4 billion people.
Find more energy source is on the one hand, on the other hand energy saving is another more important thing. Building energy consumption accounts for 23% of total energy consumption.From now on, China's rural areas will focus on inhabitaregion, removing and merging villages, and central heating will be developed in some hot or cold areas. Large public buildings will account for an increasing proportion.These new trends will have a significant impact on building energy consumption and further energy conservation is required.
2. China's real estate industry still has room for development
Macroscopically speaking, compared with developed countries, China's economy is still in the stage of developing with huge potential for growth. Promulgated by the state council of the National New Urbanization Planning (2014-2020) shows that industrialization and urbanization in our country is in rapid development period. Three 100 million people subject is on its way: about 100 million agricultural population settle down in cities and towns, reforming the living condition of about 100 million people living in shanty towns and the so called villages in towns, leading about 100 million people in the central and western regions to become urbanized nearby.)There will be a greater demand for housing.The demand for primary housing and improved housing is still strong, and residents still have a strong desire to improve the living condition of their families.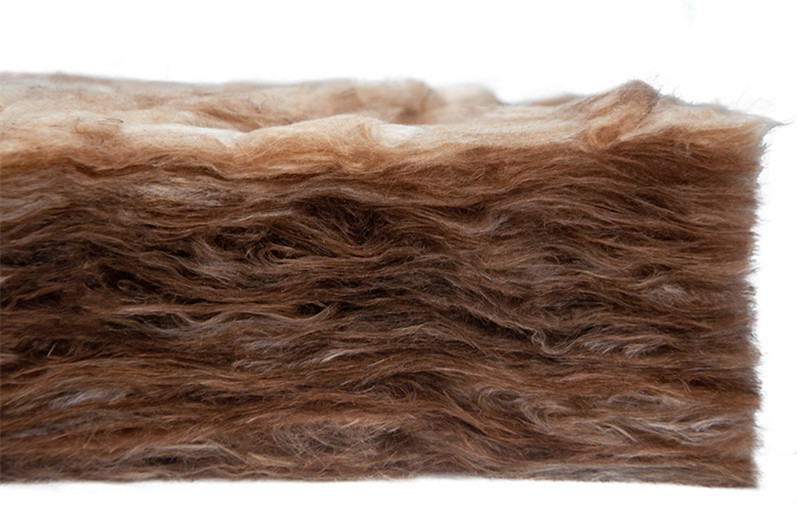 3. Improve The Design Standard of Energy Saving for New Buildings
People's requirements for the quality of life have been constantly improving, and the quality of construction services has raised higher requirements.At present, the mandatory standard level of building energy saving is low. Even if the "three-step energy saving" standard being implemented in large and medium-sized cities nationwide is only equivalent to the level of Germany in the early 1990s, and the energy consumption is twice that of Germany.In order to speed up the pace of energy saving and emission reduction, new energy saving standards must be fully implemented as soon as possible.Beijing and Tianjin have issued energy-saving rate of 75 percent for residential buildings and 65 percent for public buildings.Taking Tianjin residential building energy saving design standard as an example, it is simply estimated that the heat transfer coefficient of the exterior wall of residential buildings above 9 floors is reduced from 0.70w /(m.K) to 0.45w /(m.K), a decrease of 36%. If molded polystyrene board is used as the insulation layer, its thickness will increase from 70mm to 100mm, and the market demand for building insulation materials will expand rapidly.
4. Existing Buildings Have a Heavy Task of Energy Saving Remolding
At present, the existing building area in China is about 46 billion square meters, including 8 billion square meters in the northern towns. A large number of existing buildings need to be renovated to save energy."Technical Specification For Energy Saving Reconstruction of Existing Residential Buildings" JGJ/T 129 to 2012 has been implemented in March, 2013. It is required that the heat transfer coefficient of building envelope in severe cold and cold areas should comply with the relevant provisions of the current industry standard "Design Standard for Energy Saving of Residential Buildings in Severe Cold And Cold Areas" JGJ26. A large number of insulation materials will still be needed.
On the other hand, since the energy-saving housing built in the 1990s has been used for more than 20 years, a number of homes will enter the maintenance period.It is expected that a major review of the quality and durability of external insulation will be conducted.At that time, a new round of existing building energy-saving reconstruction will still need a lot of insulation materials.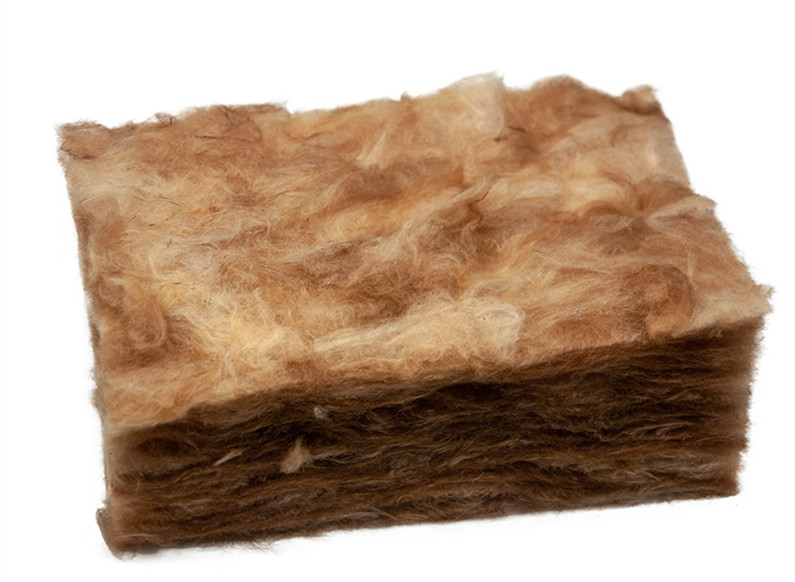 5.Construction of a Socialist New Countryside was Accelerated
About 800 million square meters of rural housing are added every year in China.In total, it accounts for 34% of the total building energy consumption (2008). The indoor temperature in northern rural areas is relatively low in winter, which is 7-9℃ lower than the indoor temperature of urban residential buildings in the same climate area, generally with poorer thermal comfort.
The national standard for Energy Saving Design of Rural Residential Buildings GB/T 50824 will be implemented from 2013. The energy-saving reconstruction of rural buildings to be launched during the 13th five-year plan period will also require a large number of thermal insulation materials. With the development of the economy, people have higher requirements on the quality of life and comfort of buildings. At the same time, cause the buildings belong to the long-term energy using industry, the total energy consumption of buildings keeps increasing with the substantial increase of the sum of buildings.Therefore, it is necessary to solve the contradiction between satisfying people's demand for improving the quality of building services and controlling the trend of increasing building energy consumption.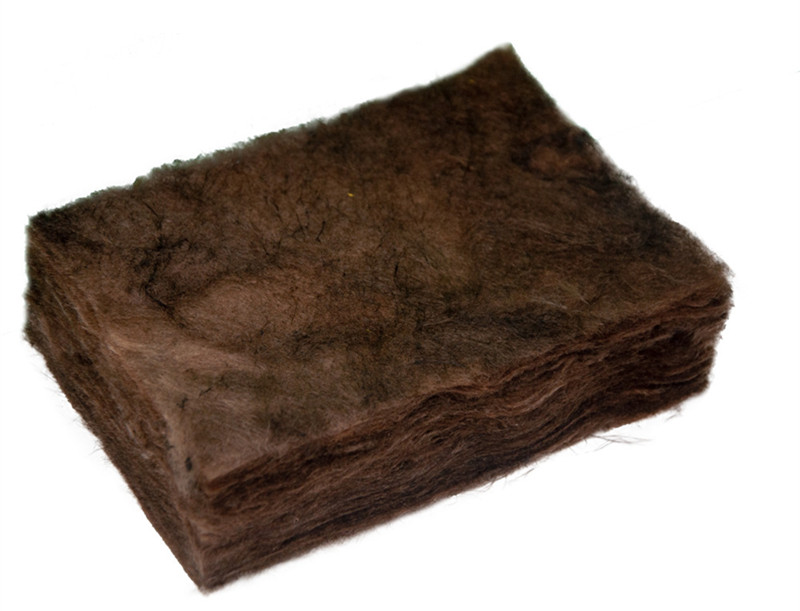 6. Green building and green building materials are developing rapidly
In 2013, Document No. 1 (2013) issued by the General Office of the State Council forwarded the Green Building Action Plan formulated by the National Development and Reform Commission and the Ministry of Housing and Urban-Rural Development to "comprehensively promote the development of green buildings". In article 7, we should vigorously develop green building materials, establish a green building materials certification system, compile a catalogue of green building materials, guide and regulate market consumption, and put forward the requirements of promoting the industrialization of construction and the recycling of construction waste.
In May 2014, the Ministry of Housing and Urban-Rural Development and the Ministry of Industry and Information Technology jointly issued The Measures For The Management And Evaluation of Green Building Materials, and the evaluation standards and detailed rules of national green building materials that are being compiled have also entered the stage of soliciting opinions.
At the end of 2014, China revised and promulgated The Green Building Evaluation Standard GB/T 50378 to 2014.Beijing and Tianjin have also introduced local standards.Meanwhile, Beijing, Tianjin and Shanghai plan to require all civil building designs to meet the one-star standard of green building.Tianjin also compiled " The Green Building Materials Evaluation Technical Guidelines" (trial), which put forward higher requirements on the greenization of thermal insulation materials.Its main properties, such as combustion performance, dimensional stability and thermal conductivity, are determined according to its merits.
In conclusion, we believe that the development prospects of building insulation materials are still promising, but we need to improve their quality to meet the needs of building energy saving, especially the needs of green buildings.Therefore, the real development of green insulation materials requires great efforts. BIM digital technology, Internet plus, big data, 3D printing, industrial revolution 4.0 and other technologies are also closely related to the development of insulation materials. We must keep innovation in mind and realize the green dream as soon as possible.
Please feel free to give your inquiry in the form below.
We will reply you in 24 hours.