Main Performance of Refrigeration Pipe Insulation
Main Performance of Refrigeration Pipe Insulation
The Refrigeration pipe insulation has low thermal conductivity and completely closed cell structure, which makes it a high performance insulation. This material can isolate water vapor completely, which does not absorb water or condense water at all. Refrigeration pipe insulation has a long service life. According to SGS test, the material has a far lower toxic content than the EU standard requires. So it is quite "healthy" to the customers. The appearance is nice too, even without facing. The Refrigeration pipe insulation is soft and easy to bend with quite easy installation.The construction is convenient and fast, and no other auxiliary materials are needed.
Common foam rubber insulation is closed cell structure, with the performance of soft, flexion resistance, cold resistance, hot resistance, flame retardant, waterproof, low thermal conductivity, shock absorption, sound absorption and so on .
The main performance of the product is closed cell structure and small thermal conductivity. With excellent adiabatic effect, the material can help save a lot of energy.The closed cell structure and smooth surface keep the water vapor outside the insulation with low water absorption rate. The closed cell foam rubber has the performance of flexibility, easy installation,labor and material saving, clean and elegant appearance, wide temperature range(-40℃ to 120℃), good fire performance,high durability and so on. Unique flame retardant formula makes the material has excellent fire retardant effect.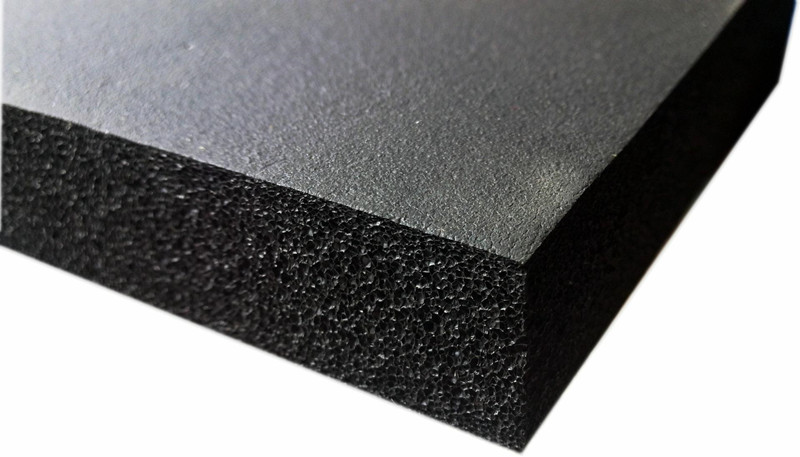 Because of its excellent comprehensive properties, Elastomeric Insulation has been widely used in construction, textile, medicine, chemical, metallurgy, shipbuilding and other industries. Elastomeric Insulation is used intensively in protecting the water pipes and air ducts of the air conditioning system from condensation and heat loss.
This product does not contain chlorine fluoride which is harmful to the atmosphere, in accordance with the ISO14000 international environmental certification requirements.So during the installation and application, Elastomeric Insulation will not produce any harmful pollutants to human body.
The Pipe Insulation have strong winding and toughness performance.Flexible Pipe Insulation is easy to deal with on some bending and irregular pipes. Pipe Insulation is quite material and labor saving too. During maintenance, the peeled off Insulation can be reused with its flexibility and insulation performance unchanged.
Pipe Insulation is quite soft and easy to install.Pipe installation: the Pipe Insulation can be installed before the pipe is fixed together or cut longitudinally and then glued together with aluminum foil tape after.For the valve, tee, elbow and other complex parts, the sheet can be cut according to different shape of the pipes to ensure the tightness and insulation performance of the whole system. This material has a smooth surface too.Pipe Insulation does not need to add vapor barrier or other protective layer above, which reduces the troubles during construction. Pipe Insulation does not need any decorative facing, because the insulation itself has good appearance.
Other advantages
This Foam Rubber thermal insulation product is safe to use, neither to irritate the skin, nor to harm the health.They can prevent mold growth, avoid pests or mice bite. They are acid and alkali resistance, too. What a multipurpose material!
With the development of economy, many high-quality foreign materials are gradually introduced to China, and domestic products abroad.As a kind of insulation material, Foam Rubber has achieve good using effect in the Chinese market, and for such a material, the main application is in the construction industry.Now with the increasingly extensive use, Foam Rubber is also gradually used in the chemical industry, metallurgy and related light textile industry.
Please feel free to give your inquiry in the form below.
We will reply you in 24 hours.