>
>
>
Floor Protection Film For Indoor Decoration
Floor Protection Film For Indoor Decoration
Heavy Duty Floor Protection PVC+ wool felt kind can improve the buffer performance of protective film.There are also EPE packing and wall protection film with high quality and low price.
In the whole home decoration process, there are many links involved. If the previous construction achievements are failed to be protected, there will be unnecessary trouble and loss caused by the it.
Floor and Tiles Protection Sheet
Ceramic tiles that nearly cost ten thousand yuan are dirtied to an horrible appearance even before decoration. Although every house owners will find a fine cleaner to clean it, they will still feel unhappy to see this scene.
So what should we notice to protect the decoration achievements?Or where should we pay special attention to?Now, let's discuss together. Welcome everybody to put forward respective opinions and suggestions.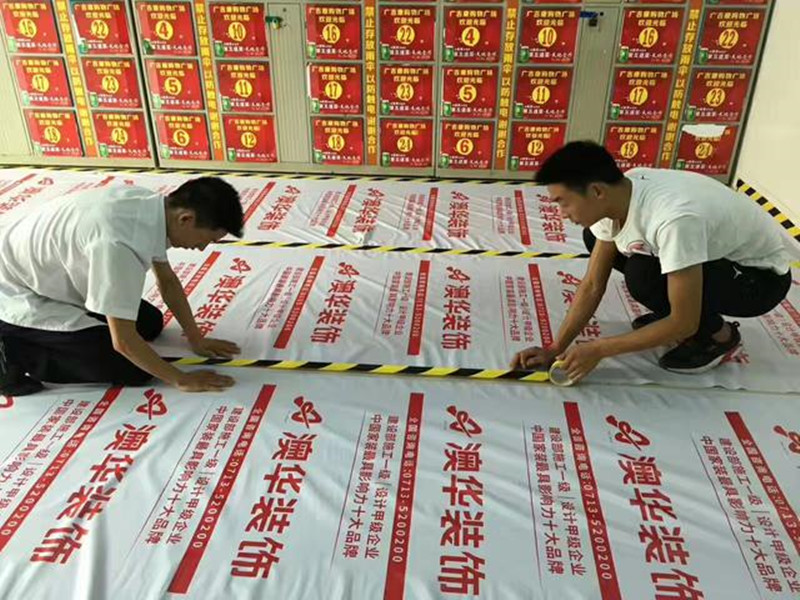 1. Protection of entry doors
All kinds of decoration materials enter the site and construction garbage will go through the door. The bump and friction rate between these items and doors are greatly increased. So, the first place we need to protect is our entry door. Suggestion: the time between the entry of furniture to decorating start, we protect the entry door properly!For this, we can use door protection.
2.The protection of tiles and floors
The installation of ceramic tile and floor also belong to the basic part of the decorating. We often find the ceramic tiles without protection during and after construction. Such as: ceramic tiles are sealed with grout while paving; Sundries are put beside the newly paved tiles or floors; Walk on newly paved tiles and floors; Tiles and floors without floor protection;etc. All these will affect the paving effect of the tiles and cause quality problems of construction.
3. Except for floors, tiles, furniture, walls and doors, there is another place we need to protect--the window.The window should be wrapped for protection. The wraps can be taped with transparent tapes. If the window protection film is not used, there will also be rework rate increase. So window protection film has already been the item that most decorate company must choose.
Then what can the doors and windows be protected with?Here, the copyreader suggest you can use this EPE packing to protect the door and window.The market price is not expensive, 2yuan -3yuan/meter.One roll is 30 meters, 50 meters or 100 meters.The doors and Windows are protected so that workers can decorate them fearlessly.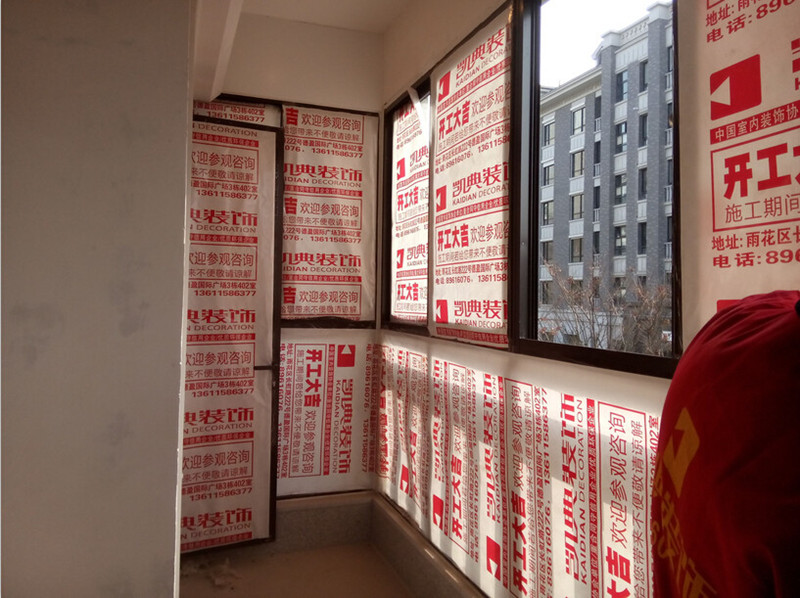 Printed with the enterprise LOGO decoration, the advertising effect of floor window protection is excellent! Floor window protection can greatly enhance the overall image of the site. Floor window protections are mainly used for decorating construction site. Compared with the ordinary transparent protective film, floor window protection can protect the door and window more effectively.
Please feel free to give your inquiry in the form below.
We will reply you in 24 hours.