>
>
>
Elastomeric Insulation
Elastomeric Insulation
Elastomeric Insulation
Elastomeric Insulation have begun to be used on building energy efficiency in some developed countries in the late 1970s. The government forced the construction industry to implement energy-saving standards in new buildings using Elastomeric Insulation. The application of Elastomeric Insulation in developed countries and the emphasis on building energy conservation and some effective measures taken made these countries have great progress. Building energy consumption has dropped dramatically. For example, after Denmark used Elastomeric Insulation,
in 1985, the heating area increased by 30% compared with 1972, but the heating energy consumption was reduced by 3.18 million tons of standard coal.It can be seen that foreign laws and regulations on building energy conservation have achieved remarkable social and economic benefits in the past 30 years.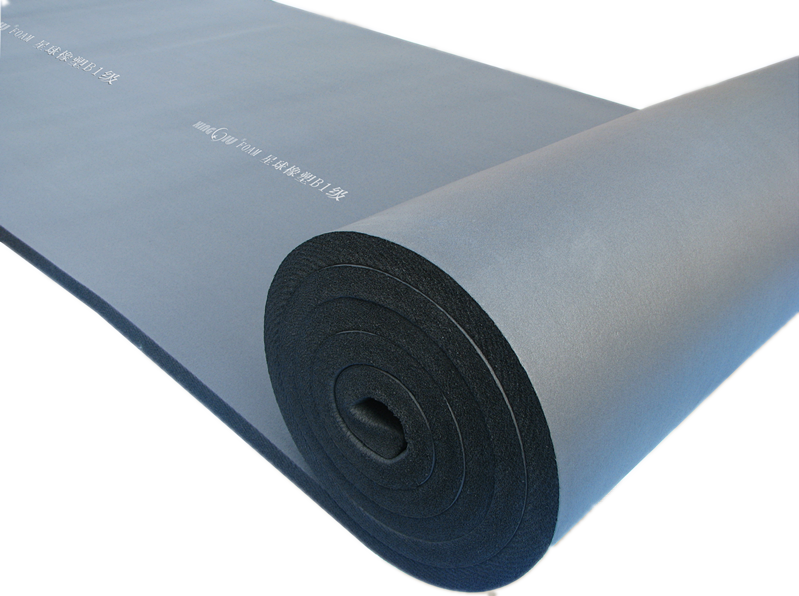 Characteristics of Elastomeric rubber:
1. Flame retardant performance: PANZHU Elastomeric rubber contain a large number of flame retardant smoke reduction raw materials. The smoke concentration during combustion is very low, the oxygen index significantly increased, oxygen index ≥40%. According to GB8264-2006 "Classification of Combustion Performance of Building Materials and Products" test standard, PANZHU Elastomeric rubber meets or is better than the B standard.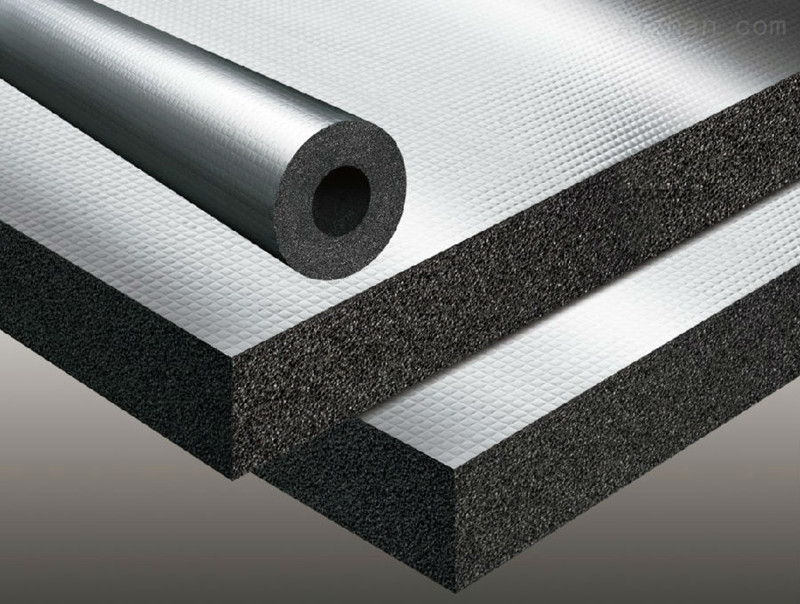 Elastomeric Foam
2. Convenient installation and beautiful appearance: this product is soft and easy to install.Pipe can be installed after the installation of Elastomeric Foam. Or the Elastomeric Foam also can be longitudinally cut and installed to the pipe with the use of glue.For complex parts such as valve, tee, elbow, etc., the plate can be cut out and covered with adhesive according to different shapes to ensure the tightness of the whole system, thus ensuring the insulation of the whole system.Due to the smooth appearance of the material like rubber, as well as its excellent performance, people do not need to add another layer for vapor insulating. That reduces the construction steps, also ensure the beautiful and smooth appearance of the pipes.When the equipment or pipeline need maintenance, Elastomeric Foam can be peeled off and reused again with the performance unchanged.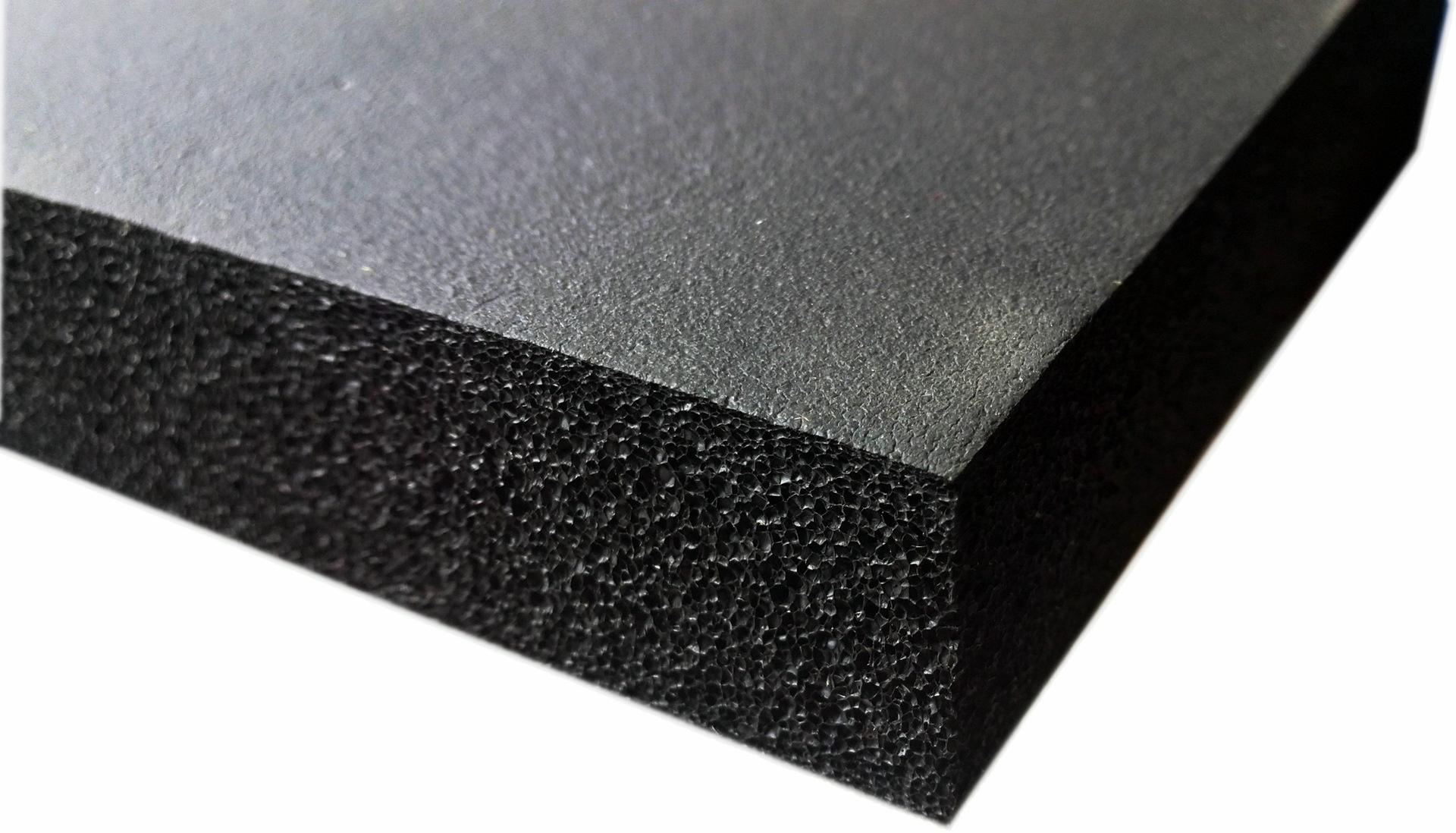 Foam Rubber Insulation
3. Closed-cell foaming, good moisture-proof performance: closed-cell structure has minimal moisture permeability, and can maintain low thermal conductivity for a long time.Foam Rubber Insulation have high elasticity, which can greatly reduce the vibration and resonance of chilled water and hot water pipes in the using process.
4. Flexibility: Foam Rubber Insulation have good winding and toughness performance.Foam Rubber Insulation is easy to deal with bending and irregular pipes during construction, and can save labor and material.
5. Good vibration resistance: Foam Rubber Insulation have high elasticity, which can greatly reduce the vibration and resonance of frozen water and hot water pipes in the using process.
Foam Rubber Insulation
6. Other features: Foam Rubber Insulation are very safe for using, neither irritating to the skin, nor harmful to health.They can prevent mold growth and avoid pests or rodents. Foam Rubber Insulation are acid and alkali resistance. Don't you think it is with superior performance?These properties make Foam Rubber Insulation become the ideal insulation material to protect the pipes from corrosion caused by atmospheric medium or industrial environment, such as hospitals, homes, factories and other indoor and outdoor hot water piping system etc. Choosing Foam Rubber Insulation can effectively reduce its heat loss.In addition, Foam Rubber Insulation have been proved to be the ideal insulation materials for indoor and outdoor pipes used in solar heating systems.
Rubber Foam Insulation
Rubber Foam Insulation is an Elastomeric closed cell material with soft, bending, cold resistant, hot resistant, flame retardant, waterproof, low thermal conductivity, shock absorption, sound-absorbing and other excellent properties. Rubber Foam Insulation can be widely used in central air conditioning, construction, chemical industry, textile, metallurgy, communication, vehicles, electrical appliances in industry or other parts on all kinds of cold and hot medium pipe or container. Rubber Foam Insulation can provide lower cold and hot energy loss.In addition, the construction of Rubber Foam Insulation is simple and clean with beautiful appearance, and the product does not contain fiber dust.Rubber Foam Insulation will not cause any mold and other harmful substances, so it is a high quality cross-century new generation insulation material.
Please feel free to give your inquiry in the form below.
We will reply you in 24 hours.