>
>
>
Eco Glass Wool Insulation
Eco Glass Wool Insulation
Adding insulation to a building is very energy efficient and environmental protection thing.By reducing the absorption of heat in summer and the loss of heat in winter,Eco Glass Wool Insulation greatly reduce the burden of home air conditioning and heating systems, saving a lot of energy for the country and environment.Among a number of insulation materials, Eco Glass Wool Insulation is considered as one of the most environmental friendly insulation materials of all.
Fiber Glass WoolRoll
With the common recognition of Fiber Glass Wool, a new type of eco friendly Fiber Glass Wool has come out to meet the public.Different from the traditional eco-friendly glass wool, the binder of the new Fiber Glass Wool Roll is a new kind of pure plant material without any noxious gas. Eco friendly Fiber Glass Wool will give you a warm environment as well as very fresh air in the room.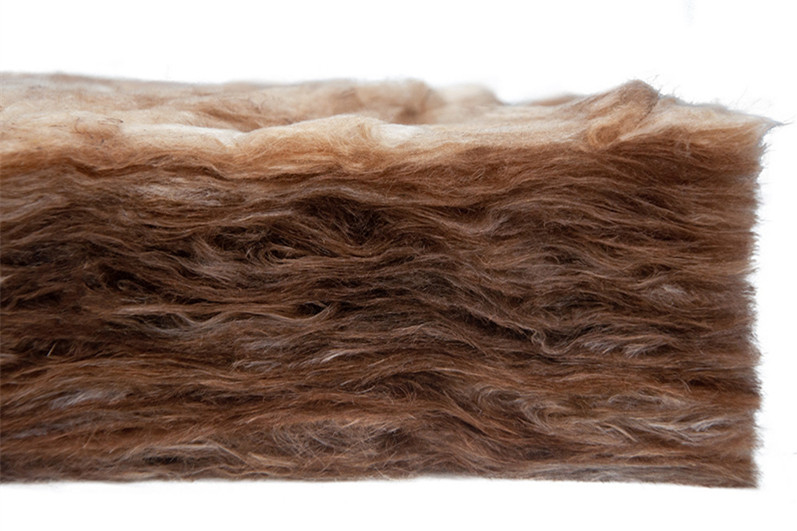 Eco friendly Glass Wool Performances:
1. Formaldehyde free: as we all know, formaldehyde is a harmful gas that can easily irritate people's respiratory system and even cause diseases.New environmental protection type glass wool, does not contain formaldehyde or pungent smell. No matter newly decorated house or old house which need heat preservation, eco friendly glass wool is a much healthier choice.
2.No acrylic acid: the traditional environmental protection glass wool also does not contain formaldehyde, but using acrylic adhesive. Although it has been more environmental protection, but not completely green.The new environmental protection glass wool uses pure plant-based adhesive with a simple coffee color, which looks more elegant and healthy.
3. High thermal resistant value: environment-friendly glass wool has a high thermal resistance value. Fluffy structure forms a natural inner air thermal resistance layer. In addition, the thermal resistance of the glass itself is very high, so the insulation effect of environment-friendly glass wool products is good too.
4. Sound insulation performance: The porous structure of environment-friendly glass wool can produce good sound insulation effect. When sound passes through the glass wool, the glass wool fiber converts sound energy into heat energy through vibration, so as to achieve the effect of sound absorption and noise reduction.
5. Fire and flame retardant: the flame retardant effect of environment-friendly Glass Wool
Insulation is very good
6. Non-corrosive: Green Glass Wool Insulation will not corrode the metal
7. Durable: does not decay and mildew
8. Elasticity: strong tension, not easy to sag
9. Flexibility: suitable for use on curved surfaces and corners.
10. Green material: it's easier to score points for LEED certification when using eco-friendly Glass Wool Insulation.
Fiberglass Insulation and Windows are essentially glass material. The expanding and contracting rate of them are nearly the same.This increases the life of the window glass and strengthens the seal effect between the window and the insulation during winter.
Please feel free to give your inquiry in the form below.
We will reply you in 24 hours.