>
>
>
Different Types and Applications of Elastomeric Insulation
Different Types and Applications of Elastomeric Insulation
Elastomeric Insulation is a derivative of rubber products. Elastomeric Insulation is produced by special chemical action, which produces closed cell air bubbles in rubber liquid.After curing, elastomeric insulation is produced.Amazingly, this product has many features that rubber does not have.
1. Thermal insulation: First, rubber itself has some thermal insulation effect. While closed cell air bubbles appear inside the rubber, strengthened the insulation effect of the material, because of the insulation effect of air itself. So the Elastomeric Insulation has better insulation effect than rubbers. In fact, it has much lower thermal conductivity than many other materials.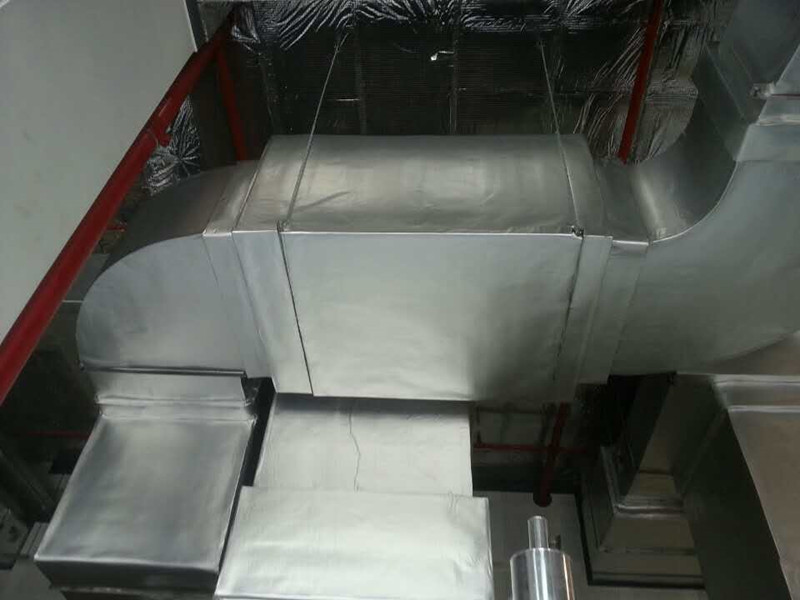 2.Flame retardant performance: good Rubber Foam products have some flame retardant performance.Flame retardant performance means when the product leaves flame, it can automatically extinguish and will not produce a lot of smoke or drip melting. Rubber Foam products will not lower the fire rating of the medium.
3. Moisture resistance performance: due to the closed cell structure of the Rubber Foam, water vapor will be kept out of the structure when passing through the product, preventing the growth of mold and rot and prolonging the service life of the product.
4. Vibration Resistance Performance: Foam Rubber materials have good elasticity, which can minimize the vibration and resonance of chilled water and hot water pipes in the using process.
5. Convenient Installation and nice appearance: due to the flexible performance of Foam Rubber, it is quite easy to install.Pipe installation: Foam Rubber can be installed before pipe installation for some custom style,or glued together after longitudinal cut.For complex parts such as valve, tee, elbow, etc., the sheet can be cut out and glued according to different shapes to ensure the air tightness and thermal insulation of the whole system.And because of the smooth appearance of Foam Rubber, as well as its own excellent vapor barrier performance, Foam Rubber do not need additional vapor barrier outside, which reduces the construction troubles and ensures the nice appearance, too.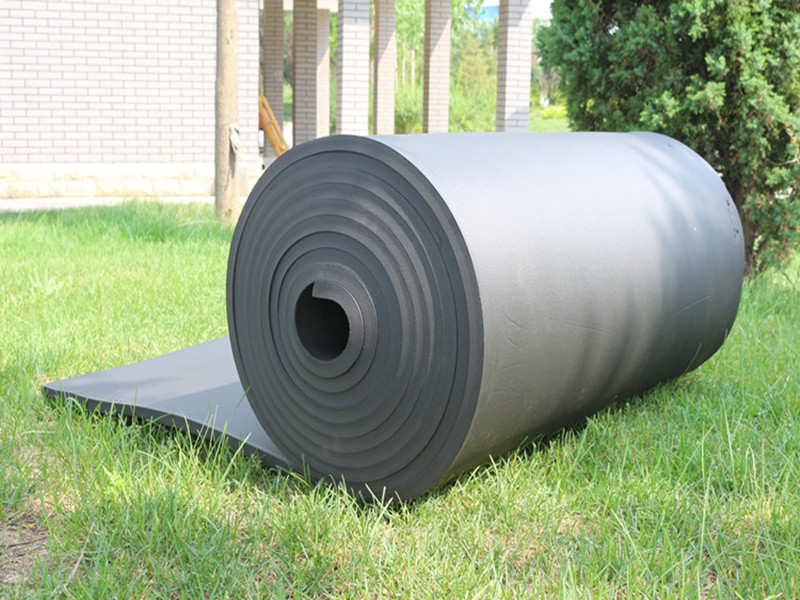 Pipe Insulation rubber foam
6.Sound insulation performance: when sound passes through the Pipe Insulation rubber foam, most of the sound energy is changed into heat energy through vibration. Pipe Insulation rubber foam can play an important role in sound insulation.
With the continuous improvement of Pipe Insulation rubber foam, the types of Pipe Insulation rubber foam are also increasing rapidly. People produces a lot of different Pipe Insulation rubber foam in different professional fields.
1.High-elastic Closed cell foam rubber: the density of high-elastic Closed cell foam rubber can reach 200kg/m3, which is very for foam rubber products. The high density leads to high resilience. High-elastic Closed cell foam rubber can not only work as a thermal insulation, but also as a crash-proof layer on the surface of complex machines to protect the safety of machine operators.
2. High temperature Closed cell foam rubber: high temperature Closed cell foam rubber are generally used for solar energy water heater or other mediums with high ambient using temperature.Solar energy water heater needs to absorb a lot of energy to heat water to a certain temperature.When hot water is carried indoors through pipes that do not use insulation, the heat loss can be staggering.In order to protect the environment and save energy, people usually use insulation layer to wrap the water pipes which will reduce the loss of energy effectively.
3.Eco-friendly Closed cell foam rubber: the composition of eco-friendly Closed cell foam rubber is safer to human body. Eco-friendly Closed cell foam rubber has little or no harmful gas emission, safer and more suitable for HVAC DUCT insulation. Eco-friendly Closed cell foam rubber will not produce harmful gas during using process or reduce the living level of the indoor people.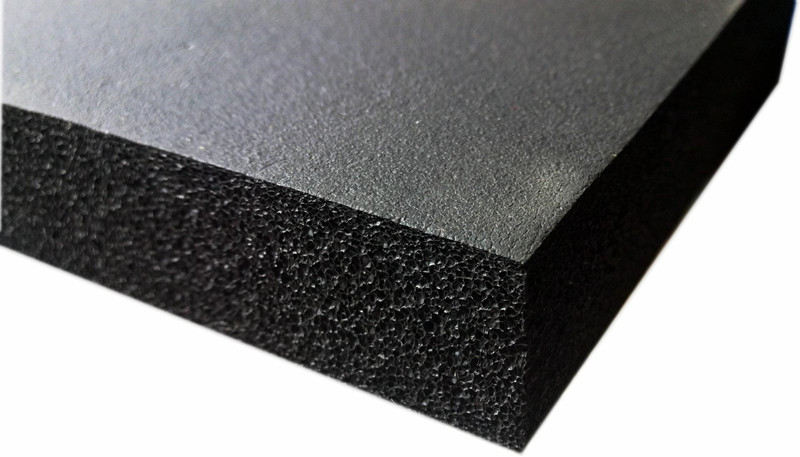 4. Sound-absorbing Closed cell foam rubber: Any Closed cell foam rubber can absorb sound and reduce noise, but there are also foam rubbers especially produced for sound-absorbing and noise reduction.For example, elastic open cell foam rubber with better sound absorption performance , and higher moisture resistance value μ value can well protects the pipeline from moisture infestation.
5 Low temperature Closed cell foam rubber: low temperature Closed cell foam rubber can be used in minus 100-200 degrees Celsius and can maintain the elasticity and resilience. It will not crack because of low temperature plasticization phenomenon.
6.Self-adhesive foam rubber: self-adhesive foam rubber makes the installation process much more easier.
Application of Closed cell foam rubber:
Closed cell foam rubber are mainly used in all kinds of cold or hot pipe insulation.When used, the installation is flexible and can adapt to many shapes of media.After installation, the appearance is beautiful and do not need to add additional vapor barrier.Closed cell foam rubber is an excellent green insulation material.
Please feel free to give your inquiry in the form below.
We will reply you in 24 hours.