>
>
>
Canadian standards for air barrier materials
Canadian standards for air barrier materials
The Canadian building codes include NBC, BCBC, and VBBL, which establish a set of minimum code standards for a variety of materials (e.g. CAN/ULC, CSA, ASTM, etc.) and test building materials to demonstrate compliance with specified construction standards.These reference standards also provide additional tests for individual materials to further understand product performance.We will discuss each of these cases in the following articles
Canadian building code requirements
The House Wrap performs two main functions inside the cladding.One is to prevent water from entering inside as the second waterproof barrier of the structure.House wrap can also be used as a windshield if sealed well.The design method of the wall structure determines whether the house wrap has both functions or one of them.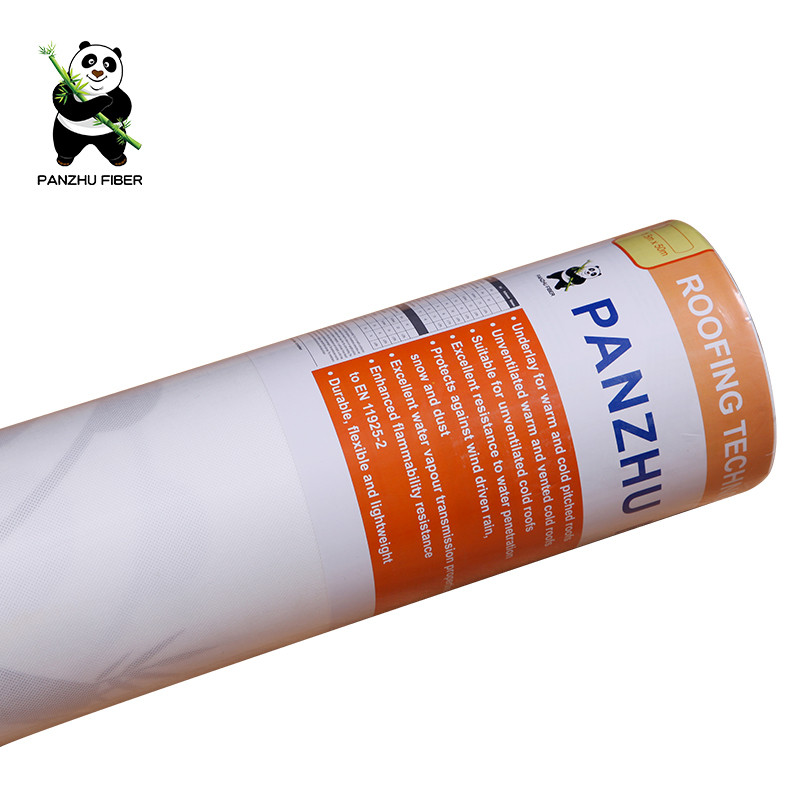 Air barrier material requirements
Waterproof Membrane as part of the air barrier system needs to be combined with NBC,BCBC and VBBL requirements.At this time, NBC requirements exceed those of BCBC and VBBL. It is used here as a basis for judging an air barrier.NBC, in Article 5.4.1.2., lists the requirements for air barrier materials in the air barrier system.Performance of air barrier system: 9.36.2.9 Air Tightness and 9.36.2.10 Construction of Air Barrier Details.The building code articles specifies the following requirements:
The air barrier material must meet the material parameter requirements set out in Article CAN/ULC-S741 "Air Barrier Materials –Specification".Air barrier materials that conform to Article CAN/ULC-S741 parameters can be used in all types of buildings.
In accordance with the standard ASTM E2178 test for air permeability of building materials, the air barrier material must have an air permeability of less than 0.02 L/s∙m2 when tested at 75 Pa pressure.Applications in houses and small buildings are usually based on ASTM E2178 material testing standards, not CAN/ ulc-s741.And The accepted use may depend on the local AHJ's interpretation.
The air barrier assemblies must conform to the Article CAN/ULC-S742 "Standard for Air Barrier
Assemblies – Specification" to achieve an air permeability of less than 0.2L/s∙m2 at a pressure of 75 pa.Article CAN/ULC-S742 is to be used in the air barrier system of Part 9 buildings, while
ASTM E2357 testing is primarily used for additional situations encountered below.
According to ASTM E2357 standard test method for air permeability of air barrier assemblies, the air permeability of air barrier assembly is less than 0.2 L/s∙m2.ASTM E2357 testing is used only for conditions where the air barrier assembly is used inside the thermal insulation layer and is not subject to higher wind loads (50 hours of testing, wind speed less than 0.65 kpa per hour). This is only applicable to part 9 buildings.
TABLE1-AIR BARRIER MATERIAL PROPERTY REQUIREMENTS&RESULTS

CAN/ULC-S741"Standard for Air Barrier Materials-Specification

MATERIAL PROPERTY

TEST METHOD

MINIMUM REQUIREMENTS

Water Vapor Permeance

ASTM E96/E96M-Desiccant

Method

Measured

Air Leakage@75Pa Infiltration

0.02L/s.m2@75pa

Air Leakage@75Pa Exfiltration

ASTM E2178

0.02L/s.m2@75pa

Air Leakage@75Pa/w

Conditioning Infiltration

ASTM E2178

0.02L/s.m2@75pa and <10% increase from control

Air Leakage@75Pa/w

Conditioning Exfiltration

ASTM E2178

0.02L/s.m2@75pa and <10% increase from control

CAN/ULC-S742"Standard for Air Barrier Assemblies-Specification"

Air Barrier Assembly

Air Leakage

ASTM E2357 w/ Clod Temp

Chamber(-20℃)and After Air

Pressure Loading

A1:≤0.05L/s.m2@75Pa

A2:≤0.10L/s.m2@75Pa

A3:≤0.15L/s.m2@75Pa

A4:≤0.20L/s.m2@75Pa

A5:≤0.50L/s.m2@75Pa

Wind Pressure Loading

ASTM E2357

No Loss of Structural Integrity

Deflection

ASTM E2357

Measured

Notice: Type A4 is the minimum building code requirement
Please feel free to give your inquiry in the form below.
We will reply you in 24 hours.