>
>
>
Brief Introduction of Waterproof Breathable Membrane and Application
Brief Introduction of Waterproof Breathable Membrane and Application
Brief Introduction of Waterproof Breathable Membrane and Application
Introduction
PANZHU waterproof breathable membrane is a kind of functional membrane used outside the enclosure insulation. It is usually used on the curtain wall, IBR steets,timer frame,brickwork etc for enclosure structure and sloped roof. It can wrap the insulation in order to prevent air and water penetration into the enclosure and let the moisture inside the insulation go out, which effectively avoid mold and condensation in the wall and roof. This membrane maintain the performance of heat insulation, reduce the energy cost and enhance the durability of the building.
PANZHU waterproof breathable membrane has the performance of energy reduction, moisture resistance and comfort maintaining.At the same time, any torn part, hole or gap should be flashed with PANZHU flashing tape.But the breather membrane is only a air barrier and waterproof membrane, which can not replace the main waterproof layer.(covers of the outside wall such as plastic board, cladding, bricks, plaster etc.It can not attach chemical substances too,especially those chemicals that can increase wettability such as surfactant.
The function of PANZHU waterproof breathable membrane: It is installed under the upper steel board and upper the insulation. It can effectively prevent the condensation water under the steel board from affecting the insulation.Meanwhile,the moisture water inside the insulation can be discharged freely outside the insulation too. So this membrane is also called breathable membrane.
Application of PANZHU HOUSE WRAP
1 Widely used on roof or wall, such as: steel structure industrial plant, opera house, airport terminal, hangar, swimming pool, international conference center, library, stadium, railway station, bus station, large exhibition center, timer frame structure, steel frame house and all kinds of curtain wall.
2 Steel workshop HOUSE WRAP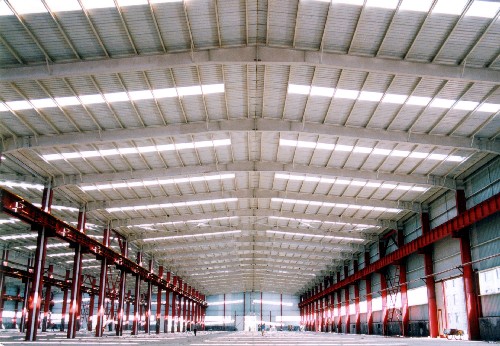 3 Timer frame WATERPROOF BREATHABLE MEMBRANE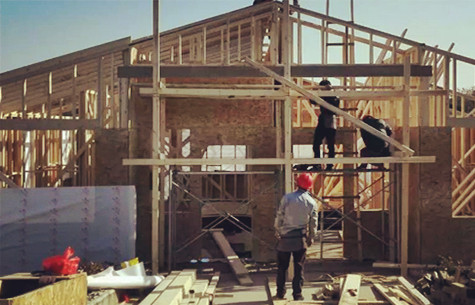 4 Steel structure house WRAP
Please feel free to give your inquiry in the form below.
We will reply you in 24 hours.