>
>
>
Advantages and Applications of Reflective Foil Insulation
Advantages and Applications of Reflective Foil Insulation
In the summer of 2005, Phil Childs, Jerry Atchley, Andre Desjarlais and Achilles Karagiozis of the Eastern Oak Ridge National Laboratory in Tennessee, United States, did an experiment in Charleston, south Carolina about energy consumption on three different kinds of roofs. 1) no breathable membrane roof 2) roof with normal type of breathable membrane. 3) roof with reflective breathable membrane and published a report on A Comparison of Weather Barriers Installed on the Roof of NET(America National Atmosphere Exposure Test Lab) in Charleston, South Carolina.The results show that the temperature of the roofing with ordinary breathable membrane is about 7% lower than that without breathable membrane, and the temperature of the roofing with reflective foil is about 12% lower than that without breathable membrane.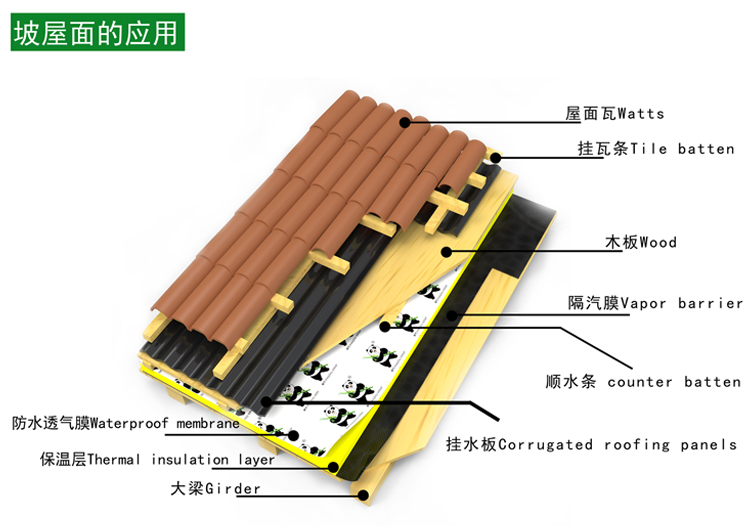 PANZHU face foil insulation technology is new in China and advanced in the world. The thermal insulation foil roll is widely used in airports, railway stations, stadiums, exhibition centers, industrial plants, villas, commercial houses and other roofing and curtain walls. The foil insulation is more fireproof and durable than the ordinary one.PANZHU breathable membrane is just like a outdoor jacket, which can keep your warm in windy days and dry in rainy days, providing you dry and comfortable experience all day long!
Please feel free to give your inquiry in the form below.
We will reply you in 24 hours.